VIA MERCATORUM, HARLEQUIN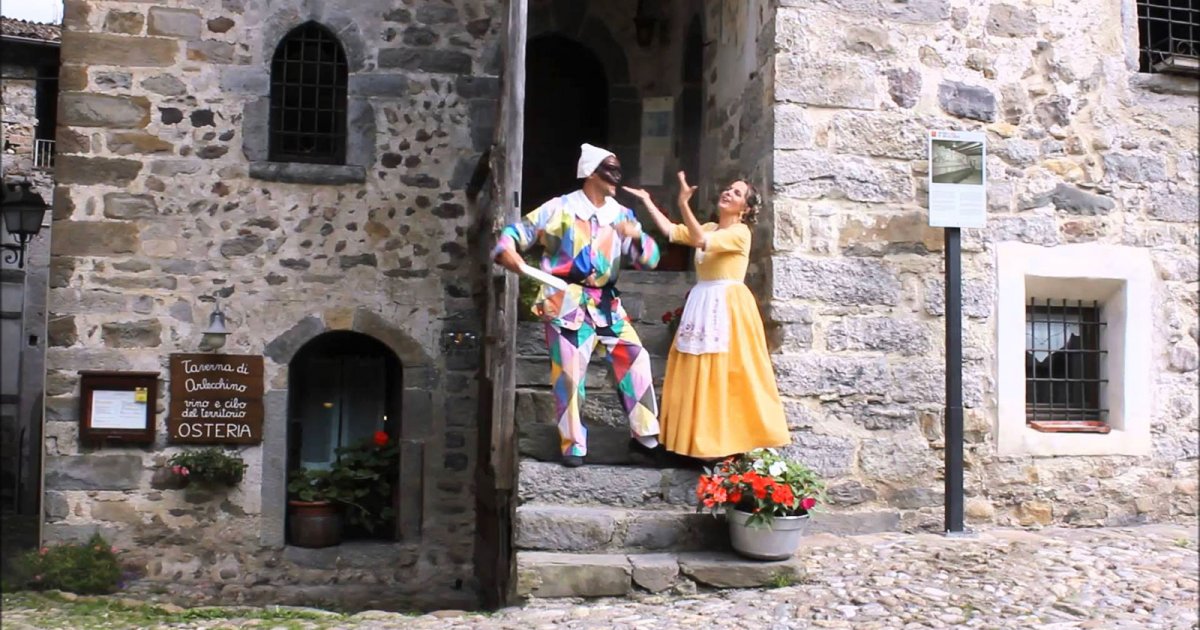 Audio File length: 1.47
Author: Liceo Giovanni Falcone Bergamo

Language: English / USA
Walking through the streets of the village, you can reach the little central square, where there is the Harlequin house. Harlequin is one of the most important Italian masks, born in Bergamo during the XVIth century.
At the entrance of the house you notice this writing: "Who is not kind may not enter my home. If a lazy person comes in, I will hit them with my cane."
Originally, it was a fortified house, which became later on a noble residence. Once you come in, you can admire frescos and decorations on the walls. The other frescos, all painted in the XVth century, are located in the church of San Giovanni Bianco. They are referred to the owners of the building, the Gratarolas, one of the most powerful families in the valley and hailing from Oneta.
In these frescos, you find a painted grater, "grataröla" in the dialect of Bergamo, the emblem of the family.
This is the origin of the connection between the family and Harlequin, that makes this building the house of Harlequin. In fact, according to the tradition, he would have been a foolish, poor and opportunist servant of the family.
Couriosity: the name Harlequin, in the local dialect "Arlechì", comes from the Germanic terms "Hölle König", and that is "king of hell". And not for nothing Dante mentions him in the Divine Comedy, calling him "Alichino", a demon that appears in the XXIIth canto from the Inferno, along with a lot of other demons, which have to look after the dishonest souls, soaked in boiling pitch.