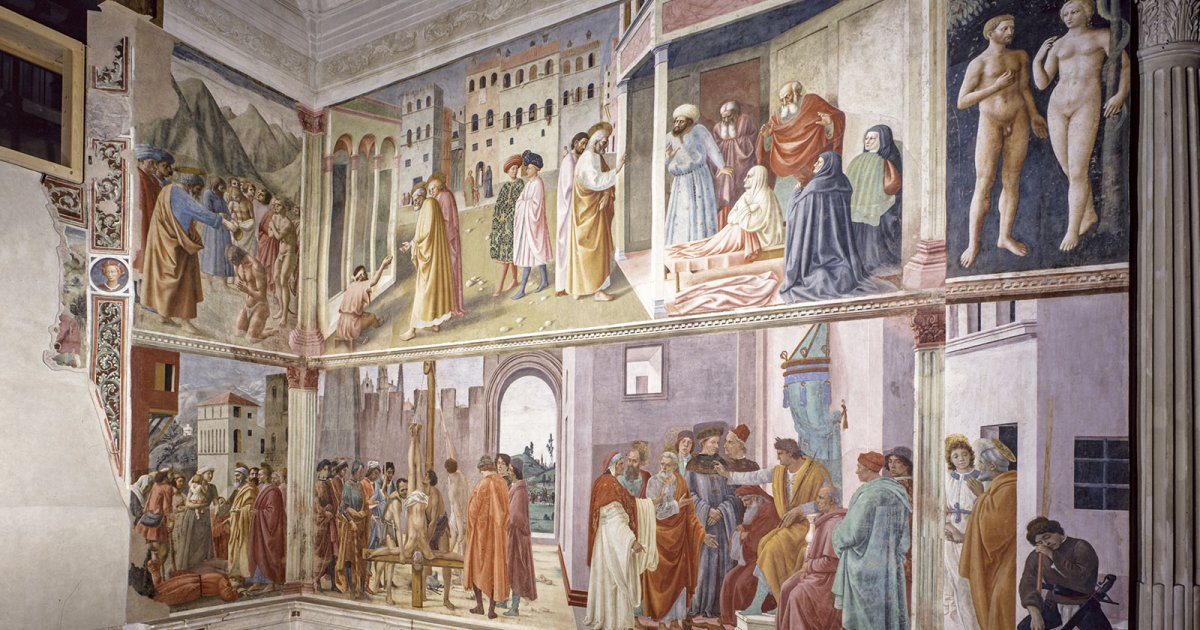 Audio File length: 2.42
Author: STEFANO ZUFFI E DAVIDE TORTORELLA

Language: English / USA
After going past the entrance of Brancacci chapel, you'll cross a pleasant 17th-century cloister and some rooms in the ancient Carmelite convent including the Refectory and Column Hall, where you will see interesting frescoes dating from the 1300s to the 1500s. A passage to the left leads you to the chapel, which was separated from the rest of the church so that it could also be visited when mass was being held.
So let me tell you about the chapel: in 1424, the financier and tax collector Felice Brancacci asked two painters to add frescoes to the family chapel. They worked together, while each maintained his own recognizable individuality: the first was Masolino da Panicale, who had been painting for a few years between Florence and Empoli, and Masaccio, who was only twenty-three. The frescoes are dedicated to Saint Peter's life and miracles. You can recognize Masolino's hand in the happier scenes with delicate, faint expressions, and you'll notice that the episodes painted by Masaccio have a much more rigid solemnity that's almost statuary.
The frescoes were left unfinished, and then completed about six decades later by Filippino Lippi. Filippino Lippi was the son of Filippo Lippi, who was also a great painter and Carmelite friar. He was famous for having escaped the convent with a beautiful nun.
FUN FACT: still unsatisfied after having exiled the Brancacci, the Medici family had all the faces of the secondary characters removed from the chapel's frescoes, as they had depicted various members of the Brancacci family; this was a common practice in those times.