CANALS, Singel Flower Market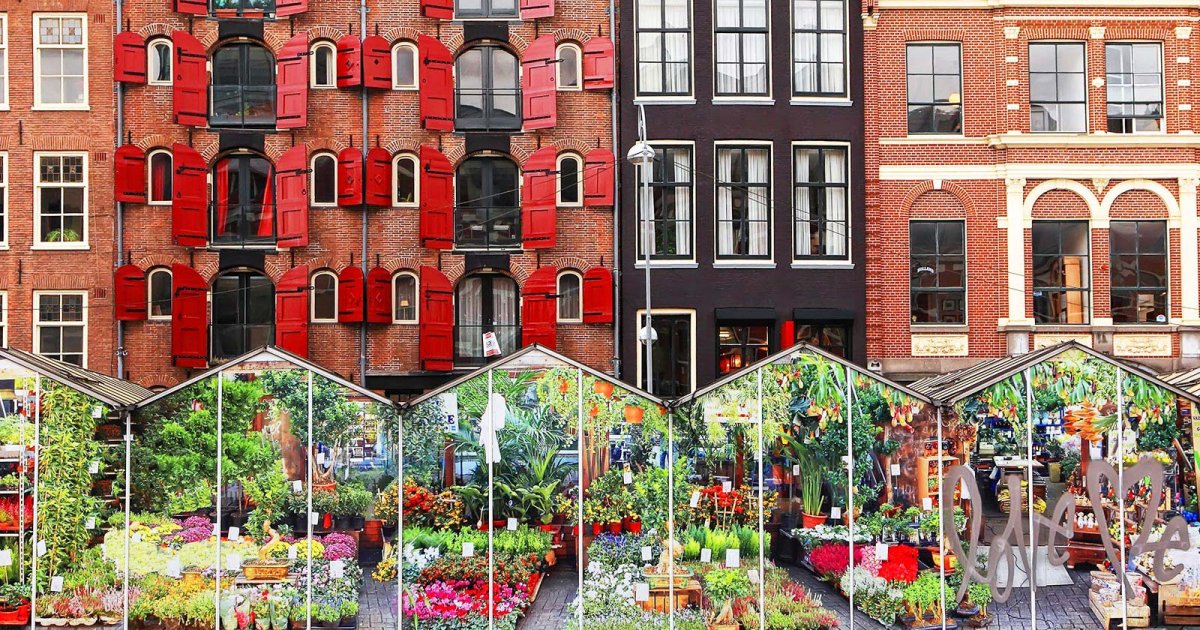 Audio File length: 2.24

Language: English / USA
A good place to begin a stroll along the canals of Amsterdam is on the banks of the Singel, along which you can admire numerous buildings dating to the Dutch Golden Age, in the 17th century.
At number 3, you'll find the narrowest house in the world, just over a meter wide.
This area is also home to the legendary Red Light District, and at number 225 is the most famous brothel in the Netherlands, the Yab Yum which, however, has been closed since 2009.
Moving on to number 411, you can see the splendid Old Lutheran Church, dating to 1632; almost next to it is the library of Amsterdam University, near which you can step into the extremely popular Torture Museum.
Exactly opposite the Museum is the Flower Market, which you can reach by crossing the Konigsplein Bridge, the largest in the city and almost as wide as a square.
The Bloemenmarkt is a must for visitors to Amsterdam, with an array of florists selling bulbs and flowers along the bank of the canal, but mostly on barges anchored along the waterway. It offers a spectacular display of colors and fragrances whatever the season, and the expert florists are happy to offer advice in many different languages. For a very reasonable price, you can buy plants and flowers, such as large bunches of multi-colored tulips, but the most popular purchases – because they're easy to carry – are bags of tulip, daffodil and iris bulbs. Although Amsterdam is famous for its tulips, these flowers actually originated in Turkey.
Continuing along the canal, you'll come to Muntplein, where the Singel meets the Amstel River. Here you can see the famous Munttoren, an old brick tower built in 1480 that was part of the medieval walls. The Tower was rebuilt following a fire in the 17th century, and was topped in 1668 with a beautiful carillon with bells that ring every Sunday from two to three o'clock. The structure we can see today is the result of work carried out at the end of the 19th century.
An interesting fact: in the 17th century, the Netherlands was struck by tulip mania, when a rush to purchase rare tulips led to the ruin of entire families following the financial crisis triggered by the tulip trade.