THE WONDERS OF LOCAL CUISINE, Introduction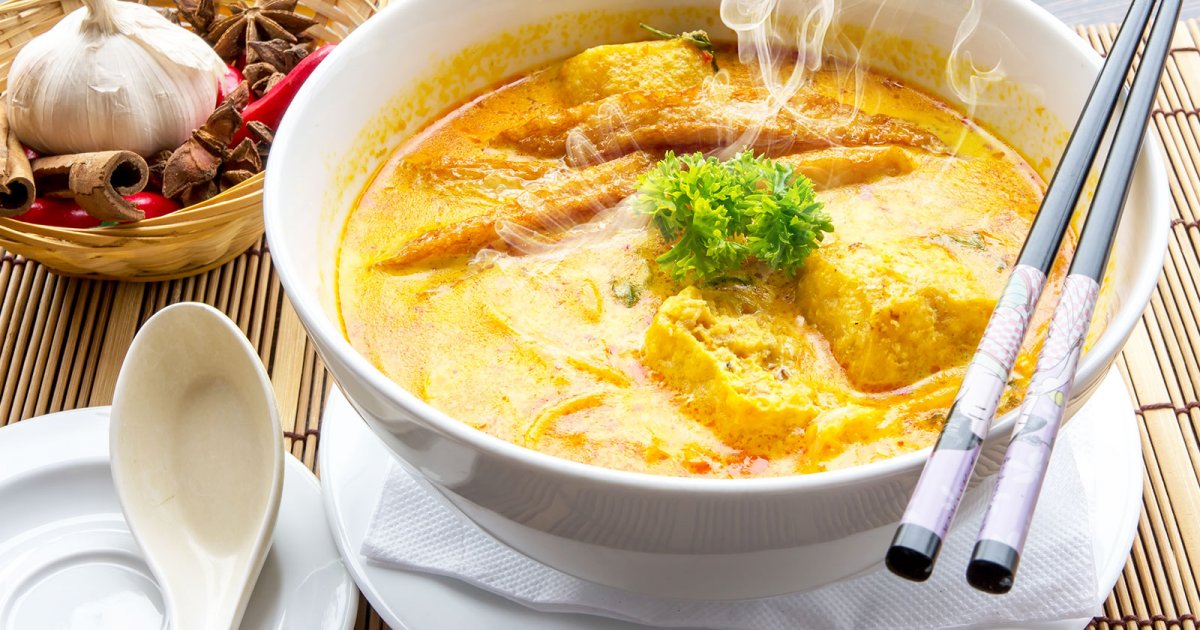 Audio File length: 2.32

Language: English / USA
Hi, my name's Rick, and I'm your personal guide. Along with MyWoWo, I'd like to welcome you to the wonderful flavors of Singapore cuisine.
Singapore's specialties derive from the food traditions of the city's various ethnic groups, especially Chinese, Malay and Indian, but you can also find numerous dishes that were invented or adapted here.
Only in Singapore can you find Crab bee hoon, rice vermicelli with mud crab, served in a tureen in a spicy milk stock. There's also a dry version, in which the vermicelli is tossed in a wok.
A very common dish is Mee pok: yellow Chinese noodles of varying thickness and breadth, served with a sauce made of soy, chili pepper, oil and vinegar. They are also served as soup.
The popular Banmian, green egg noodles, are always served in broth, often with some kind of meat or fish, vegetables and various spices. You'll even find them served at stalls in the street, as Soto mie bogor style, rice noodles in broth, with cabbage, tomatoes, the cartilage and tendons of cow's legs, tripe and spring rolls.
A common first course you might like to try is Turtle Soup. It's so meaty and filling, you might not have room for a main course, but if you do, the most popular choice in Singapore is Har cheong gai, or "shrimp paste chicken", i.e. chicken wings fried in a batter made with fermented shrimp paste.
Another popular dish is Chai tow kway, or radish cake, made with rice flour steamed along with finely chopped white daikon, a type of Asian radish, which is then sautéed with eggs and various condiments.
If you prefer seafood, you might like to try Chili Crab. Despite the name, it's not a very spicy dish: the crabs are sautéed with a sweet and sour sauce made with tomato and chili pepper.
As for desserts, I recommend Bubur cha cha, made with palm starch, sweet potatoes, bananas, peas and sugar, cooked in coconut milk and served both hot and cold.
An interesting fact: if you're looking for Singapore Style Noodles, you won't find them here, because it's actually an American dish…
What else can I say but…Enjoy!