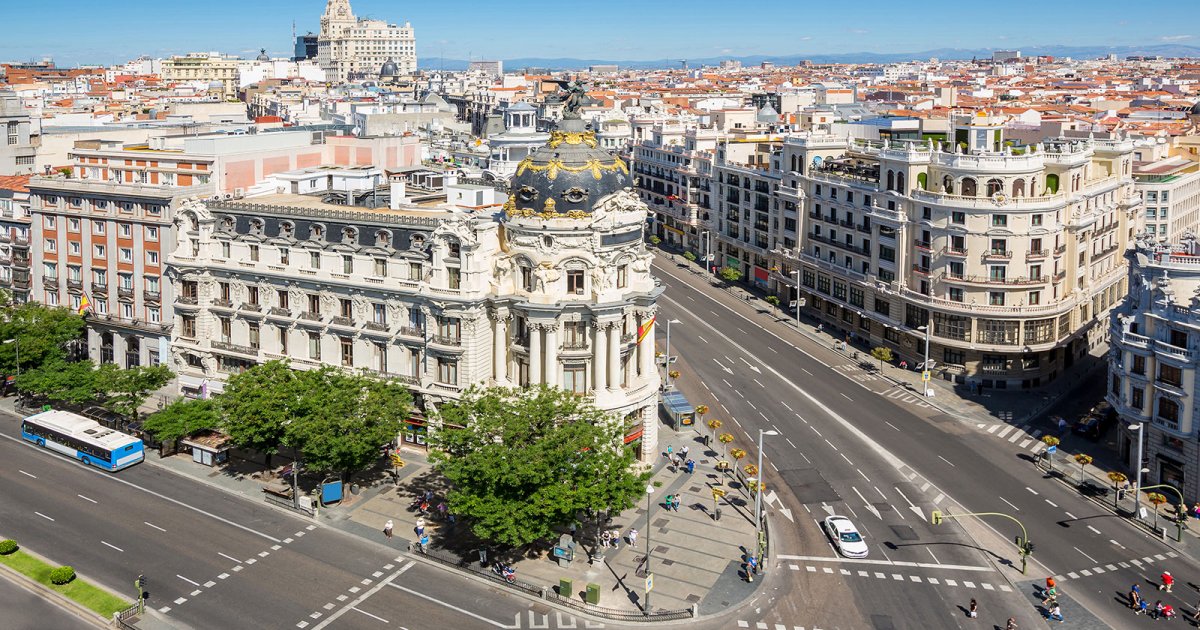 Audio File length: 2.29

Language: English / USA
Hi, my name's James, and I'm your personal guide. Along with MyWoWo, I'd like to welcome you to one of the wonders of the world: Madrid, the capital of Spain.
Madrid is a magnificent city, which offers the chance both to admire the traces of its splendid past and to enjoy its vibrant nightlife, known as the Movida, in the theatres, flamenco bars, beer houses and cafés which you'll find difficult to resist.
Madrid's history stretches back over thousands of years, but the city reached the peak of its splendor during Spain's Golden Age, which spanned two centuries, the 16th and 17th.
When the Arabs were driven out of Spain in 1492, following numerous colonial conquests, Madrid became the capital of an empire that stretched from South America to Asia. So vast was this empire that Charles V, the first Spanish king of the Habsburg dynasty, famously described his domains as the empire on which the sun never set.
During this period, known as the Siglo de Oro, Madrid's population grew tenfold, from 40,000 to 400,000, and the city became an important cultural center. Some of the most prominent artists of the age worked at the court of Spain, such as the great Diego Velázquez, appointed official painter to Philip IV. Numerous masterpieces from this period can be admired in the world-famous Prado Museum.
Visitors of the city today can still admire much of the beauty and magnificence of Madrid's past. The lavish Renaissance and Baroque public buildings, the delightful Plaza Mayor, the city's main square, El Escorial or the Church of Montserrat all date back to Spain's Golden Age.
We have the House of Bourbon, still on the throne of Spain today, to thank for the Parisian-style modernization of the city. It was Philip V, at the end of the 18th century, who ordered the building of the boulevards, including the Gran Via, and a new Royal Palace over the ashes of the old Alcazar.
You're sure to be captivated by the broad, bustling streets and huge squares of Madrid, by its original skyline and the magnificent spectacle of the Manzanares River at sunset.
An interesting fact: Madrid is the European city with most green areas per head, with an incredible 248,000 trees!
So get ready to visit the wonders of this splendid city.
Enjoy your stay!