SMITHSONIAN, PRESENTATION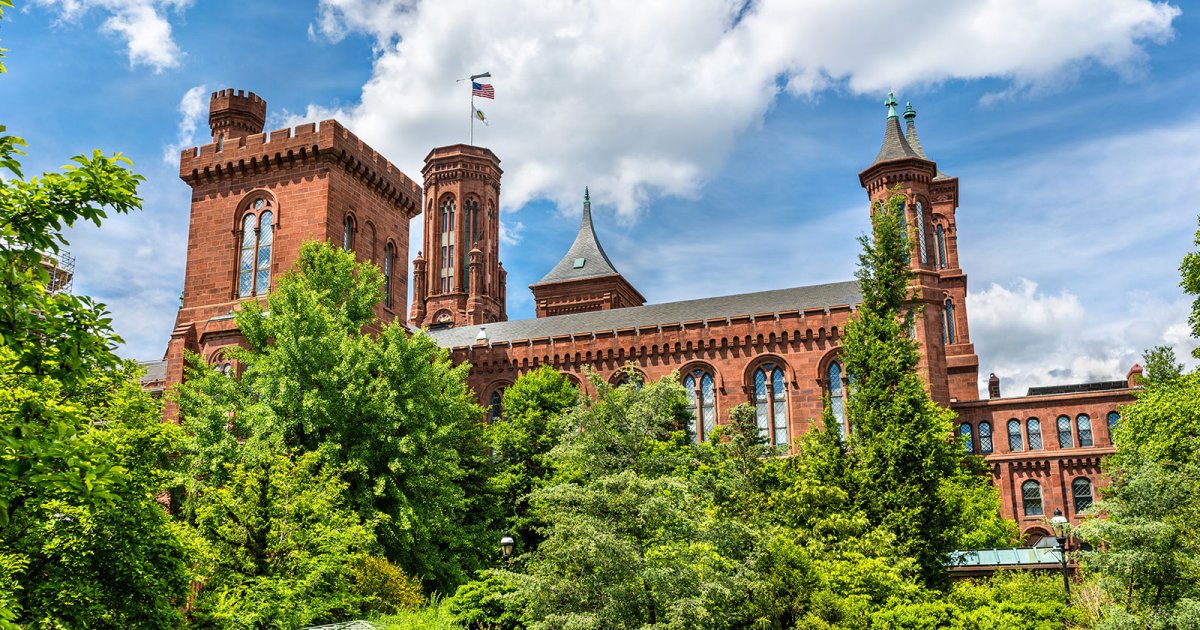 Audio File length: 2.21

Language: English / USA
Hello, my name's Marcy, and I'm your personal guide. Along with MyWoWo, I'd like to welcome you to one of the wonders of the world: the Smithsonian, the most important cultural institution on the entire American continent.
It was founded in 1835, following a bequest worth 500,000 dollars at the time made to the US by the British scientist James Smithson for the purpose of spreading knowledge. Today the Institution is a government body with study centers spread throughout the country. It also manages a zoo and a total of 19 museums, most of them in Washington.
The 156 million pieces displayed in its museums make up the largest collection of rarities in the world. In total, the Smithsonian Museums are visited by over 30 million tourists a year. Entry to all the museums is free.
The pinkish-colored brick castle you can see opposite was the original location of the Museum of Natural History. Designed by the architect James Renwick, Jr., who also designed the famous Saint Patrick's Cathedral in New York, it is an example of imitation Norman-style architecture, with Gothic and Roman elements. It was completed in 1855.
The building today contains the administrative offices of the Institution, and it has undergone renovations several times over the years, also because of a fire that destroyed the top floor in 1865. Inside the building, you can consult a number of archives, engage with interactive material, ask for information on the Washington Museums, or find maps of the National Mall. Right behind this building, and linked to it by a modern gallery, is the new research area of the Smithsonian Institution, the Arts and Industries Building, where most of its scientists work.
Beside the Smithsonian is the Hirshhorn Museum and the Air and Space Museum. Behind you, on the other side of the National Mall, you can see the Museum of Natural History and the Museum of American History, home to the Star-Spangled Banner, the original American flag, which also belongs to the Smithsonian.
Before I go, did you know that although James Smithson is buried inside the castle, in a crypt near the East entrance, he never actually set foot in the USA during his lifetime?