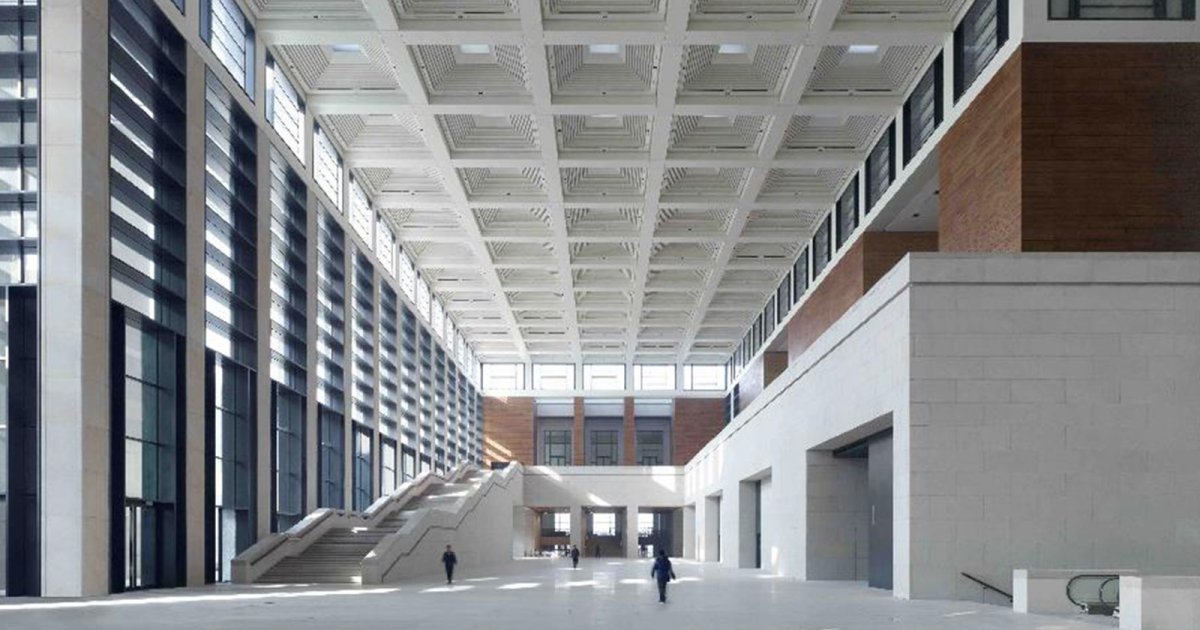 Audio File length: 2.24

Language: English / USA
The National Museum is divided into six levels. The Ancient China collection is on the lower level, while The Road of Rejuvenation Collection is divided between the second and third floors.
The most famous object in the Ancient China collection is the teeth of Yuanmou Man. It is the oldest trace of hominids in Asia. It has been dated to between 1 million and 1.7 million years, and belongs to the Homo Erectus species, even earlier than Neanderthal Man.
The Road of Rejuvenation features historical objects such as the Chinese Flag raised by Mao on the day of the foundation of the People's Republic, or the abdication papers of the last emperor, Puyi, dated February 12, 1912, which brought an end to an empire that had lasted more than 2000 years.
The remaining rooms contain both temporary and permanent exhibitions, such as the fine collections of coins, ceramics – with finely decorated vases dating as far back as the Stone Age – and exquisite Ming and Qing porcelain.
Don't miss the collection of bronze objects. The Chinese began working with this metal 4000 years ago, and the vases and objects on display also include the famous, elaborately decorated, rectangular Houmuwu Cauldron, the largest bronzeware object ever found in China.
I recommend devoting some time to the jewelry collection which gives you an idea of the luxurious life the emperor, his wives and concubines. The numerous, spectacular gold objects on show include headdresses such as that of the Empress Xiaoduan, made with 1000 precious stones and 5000 pearls.
The collection of paintings and calligraphy, documenting Chinese art through the centuries is especially interesting and includes images which offer a better understanding of the history and sophisticated culture of China.
An interesting fact: in the room dedicated to jade, on the fifth floor, the splendid objects on display include a distinctive burial suit dating back to 220 BC, made by sewing together 1203 pieces of jade with gold thread.
Our visit to the National Museum ends here. MyWoWo would like to thank you - see you again at another Wonder of the World!