TEMPLE OF HEAVEN, Circular Mound Altar Part Ii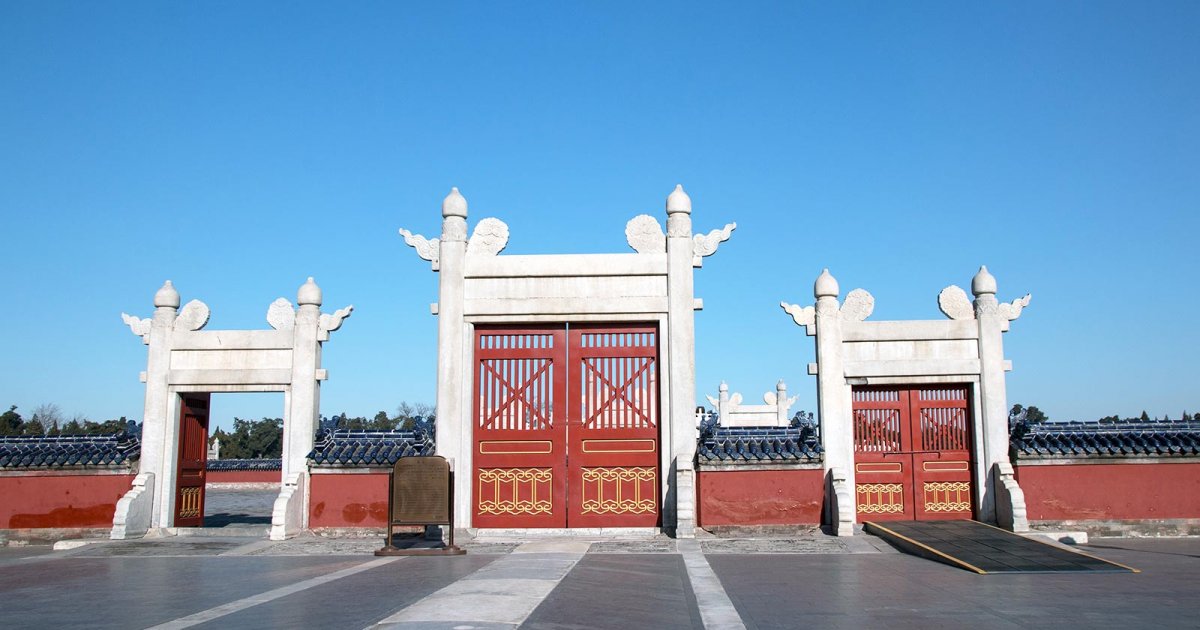 Audio File length: 2.15

Language: English / USA
As you can see, the 24 Lingxing Gates, arranged around the two rings of walls that encircle the Circular Mound Altar, mark three different entrances with triple gates. Strangely enough, the largest – the central entrance – was destined for the passage of Heaven itself, and not the emperor, who passed through the slightly smaller entrance, while the monks used the third entrance, which is smaller still.
As you come out of the two rings of walls, keeping left of the main entrance, you'll see a small green glazed brick building with three stairways, each with nine steps, located on three sides and with an open, circular front. This is a wood burner, and the opening was used to insert the firewood. A washed, shaven calf was placed on the top and was burned with pine branches and reeds as a sacrifice to Heaven.
Everything used for the ceremony, including rolls of silk, ceremonial paintings and other ritual offerings, was also burned here, so that the smoke could reach Heaven, which the celebration was honoring.
The small, circular basin you see on the left was used to contain the hide, tail and blood of the sacrificed animals.
Not far from the large wood burner, you'll find eight small iron braziers that were used by the first eight emperors of the Qing dynasty.
As you continue your visit to this splendid complex, you'll come to another group of buildings well worth a closer look: the kitchens, comprising the Divine Kitchen, the Divine Storeroom and the Butcher Pavilion. More than 30 types of offerings were prepared in the kitchen, ranging from cereals and wines to cattle, as well as jade and silk objects. The divine storeroom was where the offerings were kept.
An interesting fact: not far from the Circular Mound Altar, you're bound to have seen a large, 29-meter-high pole. It was used for hanging a cylindrical bamboo lantern, raised and lowered with a pulley. There were originally three of these poles; the other two have been destroyed. The lantern was lit and extinguished to indicate the beginning and the end of the ceremonies outside the temple.