TEMPLE OF HEAVEN, Divine Music Administration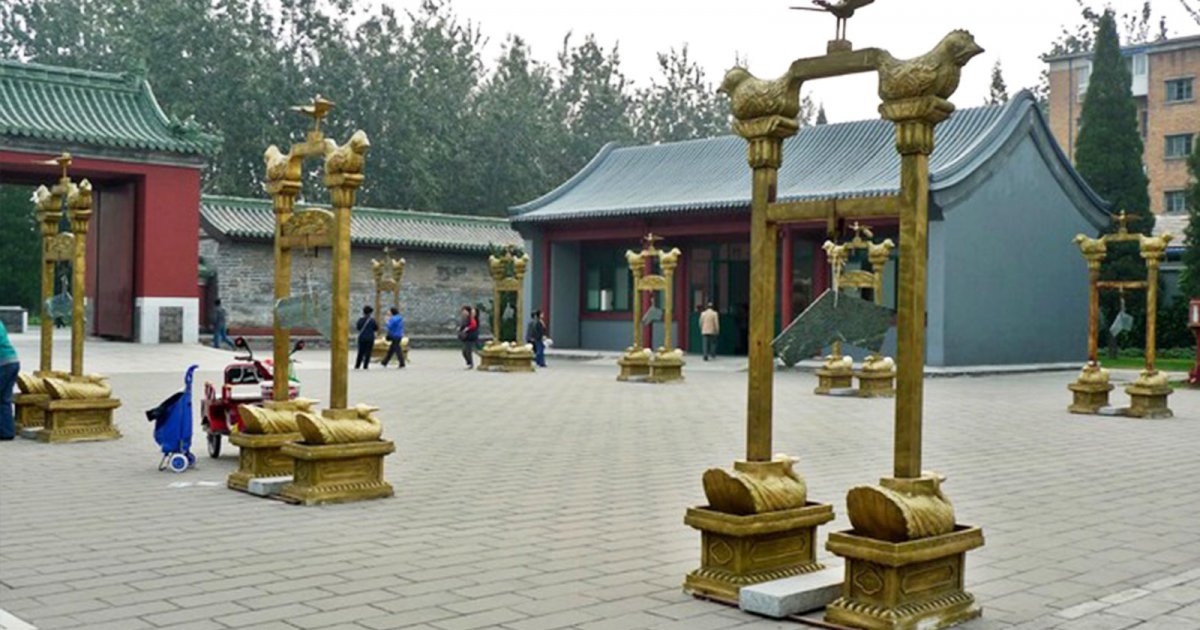 Audio File length: 2.19

Language: English / USA
The Divine Music Administration, covering a surface area of almost 10,000 square meters within the Temple, was the most prestigious ritual music academy in China during the 600 years of the Ming and Qing dynasties. Ceremonial musical instruments were kept here, and playing and dancing were practiced.
Built in 1420, the complex is divided into three courtyards and is considered one of the five most important areas in the Temple of Heaven.
When it was founded, the structure could hold some 300 people, including musicians and dancers of the imperial court. In just a few years, this number swelled to 2200 during the reign of Emperor Jiajing.
This was also a leisure facility, and each year, the officials who accompanied the emperor to worship Heaven would rent houses in the vicinity. Shops were established in the area, and for years, there was a fair which was abolished during the Qing dynasty.
The largest pavilion in the first courtyard, measuring some 600 square meters and called Ningxi Hall, was used for the musical instruments for the ritual music of Zhongheshaoyue, one of the most important in China, and it was the place where court officials and ceremonial artists used to rehearse. In addition to housing the instruments, it now hosts performances of ancient sacrificial music and dance.
Behind the Ningxi Hall is the Xianyou Hall, originally dedicated to the Taoist emperor Xuanwu and to gods of music. There are seven rooms in the Hall, marvelously decorated with tempera paintings both inside and outside. Here you can see an exhibition of ceremonial and theatrical outfits of the artists, as well as portraits and statues of the musicians.
The complex is surrounded by 79 verandas that are now used as pavilions for an exhibition of musical instruments such as harps and psalteries, drums, Xun (similar to an ocarina) and Xiao flutes.
An interesting fact: if you're not familiar with Chinese musical instruments, here you can even try playing some of the more recent ones.
Our visit to the Temple of Heaven ends here. MyWoWo would like to thank you - see you again at another Wonder of the World!