TEMPLE OF HEAVEN, Palace Of Abstinence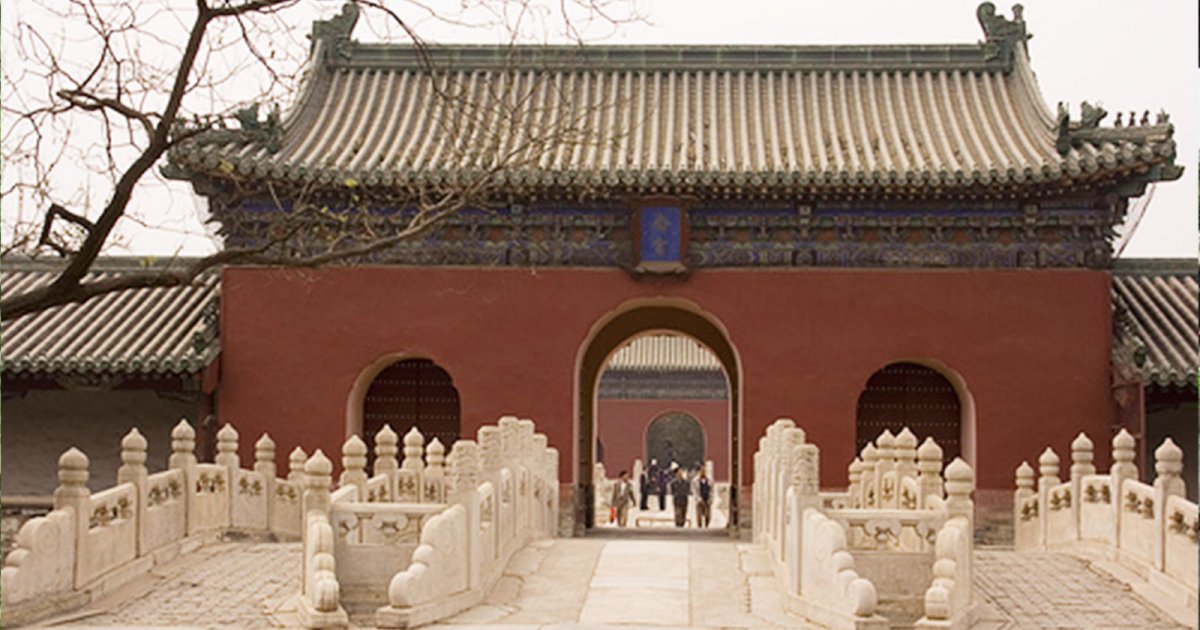 Audio File length: 2.24

Language: English / USA
The magnificent Palace of Abstinence is one of the most beautiful in Beijing, and is a complex of buildings covering an area of about 40,000 square meters. It is surrounded by two large rings of walls: the outer ring is called the Brick Wall and the inner ring the Purple Wall, surrounded by a long moat and a portico with 167 rooms for the royal guards, decorated with over 1300 paintings. The two rings of walls have two spectacular entrances, with sculpted marble railings leading to them.
During the Ming and Qing dynasties, the emperor came here alone three days before the official ceremonies; he followed a vegetarian diet and washed several times to prepare for the functions.
The complex includes several buildings, such as the Beamless Hall, the Palace of Rest and the Bell Tower. Everything you see here, such as the throne, the paintings and even the ink brushes of Emperor Qianlong, are original and quite precious.
In the center is the Beamless Hall, where ceremonial rituals were held upon the arrival and departure of the emperor. It was built in 1420, and the name derives from the fact it is held up only by the walls and a brick dome, without any supporting beams. The pavilion has seven rooms, four of which are now exhibition halls: one dedicated to the history of Chinese architecture, one to the abstinence ceremony with the sacrificial relics, one depicting the officials fasting and the last one with the images of the 22 emperors who presided over the ceremonies.
At the rear is the Palace of Rest. In the main hall, you can see tables, porcelain objects and other decorations. The study, where you can see shelves, tables, an inkwell and brushes, and the paper that Emperor Qianlong used to write poetry is especially appealing. You can also see the emperor's bedroom and the kitchens. Behind the Palace is another pavilion where the princes would come to fast.
The two-storey bell tower houses the finely sculpted Bell of Supreme Harmony, which used to announce the emperor's departure from the Palace of Abstinence, his arrival at the altar and the end of the ceremony.
An interesting fact: visitors are allowed to ring the bell to wish for good luck and happiness.