THE FORBIDDEN CITY, Buildings West Side I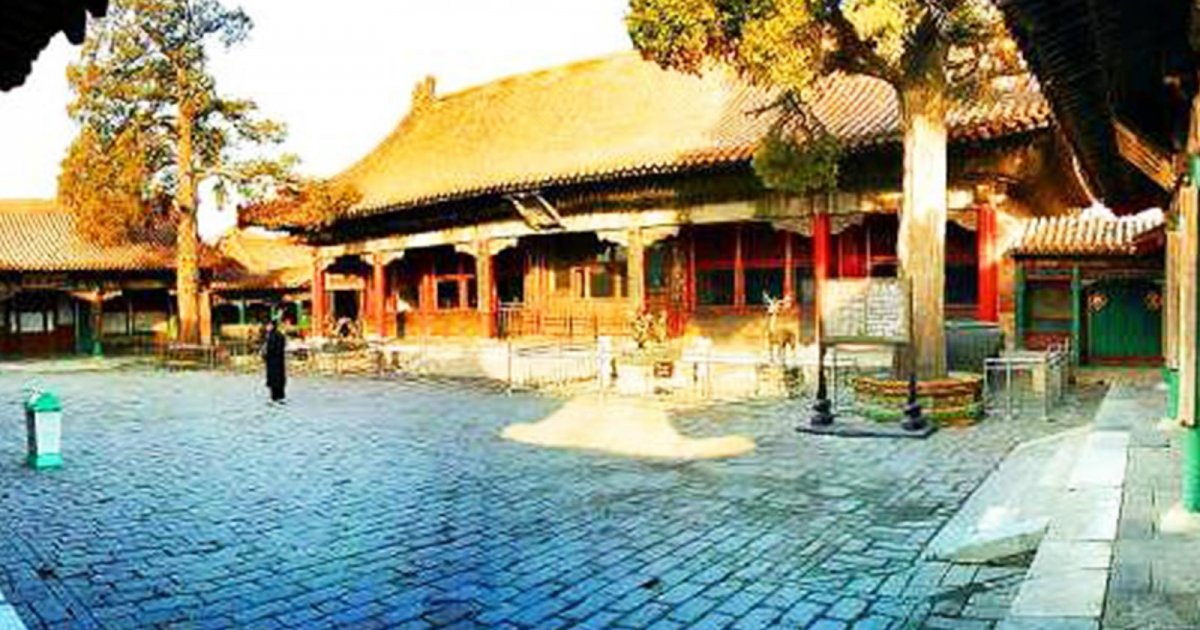 Audio File length: 2.31

Language: English / USA
From the Imperial Garden, move on to the Western Palaces.
The six palaces you can see here are related mostly with the Dowager Empress Cixi, who governed China for 47 long years, from the death of Emperor Xianfeng in 1861. Cixi had a son named Tongzhi, chosen as the successor to the imperial throne although he was just four years old; he died from smallpox at the age of 19, and Cixi governed in his place. After the death of her son, Cixi appointed her four-year-old nephew, Guangxu as emperor so she could continue to reign over China.
The first building you'll come to is the Palace of Gathering Elegance, where the empress lived. Opposite it, you can see two splendid dragons and two deer in bronze, symbolizing harmony and wealth. Since dragons could only be placed where the emperors lived, this is indicative of just how powerful Cixi was.
Displayed inside are the gifts the dowager empress received for her 50th birthday. On that occasion, the Longevity Ode was composed by a number of her courtiers and engraved on the walls of the corridors, where it can still be seen today.
In the main hall of the Palace, Cixi used to meet with her courtiers. After this, you can see the room where she prayed to Buddha, and her bedroom. The luxurious decorations give you an idea of the opulent lifestyle of the empress's court.
You can also visit two rooms where there is an exhibition on Puyi, the last emperor of China: one used to be the Royal Telephone Office, introduced by Emperor Puyi in 1910.
Near the Palace of Gathering Elegance is the Palace of Gathering Excellence, the dining room of the Dowager Empress Cixi. It is said that the cost of one of her meals could have fed 10,000 families. The table here was set with objects in gold, silver and jade, as well as fine porcelain.
Next to this palace, you'll find the Palace of Universal Happiness.
This building is larger than the others, because it's where the emperors lived. Displayed here are numerous documents regarding the government of Empress Cixi.
An interesting fact: in the Palace of Gathering Excellence, Empress Cixi compelled Emperor Guangxu, just 16 at the time, to choose her niece as empress and other two women as concubines, instead of the woman he really loved.