THE FORBIDDEN CITY, Imperial Garden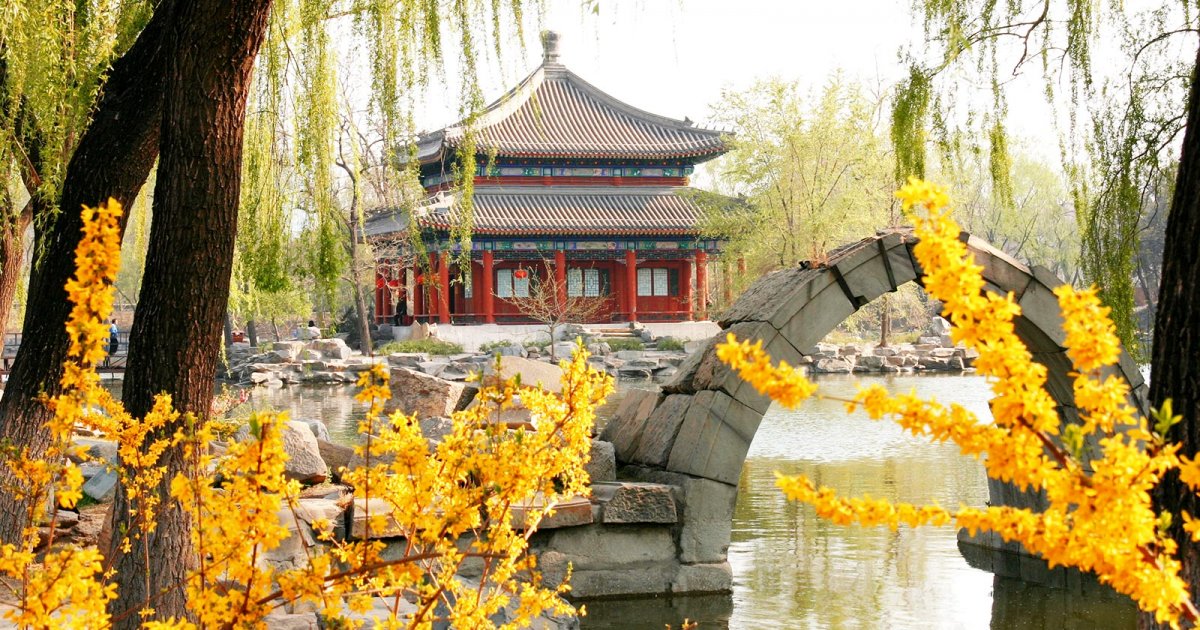 Audio File length: 2.41

Language: English / USA
Behind the Palace of Earthly Tranquility is the Gate of Earthly Tranquility with the imperial physicians' surgery and dispensary and the room reserved for the eunuchs, the castrated servants of the imperial court.
The gate leads into the Imperial Garden. Created in 1417 and repaired on several occasions, the garden still maintains its original design. The Imperial Garden was not just a place for the emperor, the empress and the concubines to relax; it was also used for other purposes including sacrificial rites.
This garden is worth a visit, because it is one of the few you can still see designed in the elegant style of traditional Chinese gardens, featuring lush, green, old cypress trees and spectacular views, with delightful pavilions, terraces, halls and colorful stone-paved paths.
Rectangular in shape and covering about 12,000 square meters, it features twenty or so structures, all in different styles, and each of them blending smoothly and marvelously in with the trees, rock gardens, flowerbeds and sculptural elements, such as the bronze incense burners.
The Hall of Imperial Peace is the largest of the buildings, located in the center, dating to around 1400 and surrounded by a wall. Opposite it is a 400-year-old pine tree known as the Consort Pine, which symbolizes the harmony between the emperor and the empress. The entrance to the Hall is guarded by two gilded unicorns, placed there to ward off evil spirits. Inside, prayers were offered to the Taoist god of water Zhenwudadi, to protect the Forbidden City from fire.
In each of the corners of the garden, there is a pavilion. The four buildings symbolize the four seasons: the most famous is the one dedicated to the Pavilion of Myriad Springs, built in the eastern corner in 1535 and restored during the Qing dynasty.
Here in the garden, you can admire Gathering Beauty Hill, a small artificial hill with a grotto, on top of which is the Pavilion of Imperial View, which the emperors would climb up during the Double Ninth Festival to enjoy the spectacular celebrations with their families.
As you'll see, many of the paths are paved with different colored pebbles, symbolizing good fortune.
An interesting fact: the Double Ninth Festival was held throughout the Far East on the 9th day of the 9th month each year, to celebrate the Fall harvest.