BANK OF CHINA TOWER, Presentation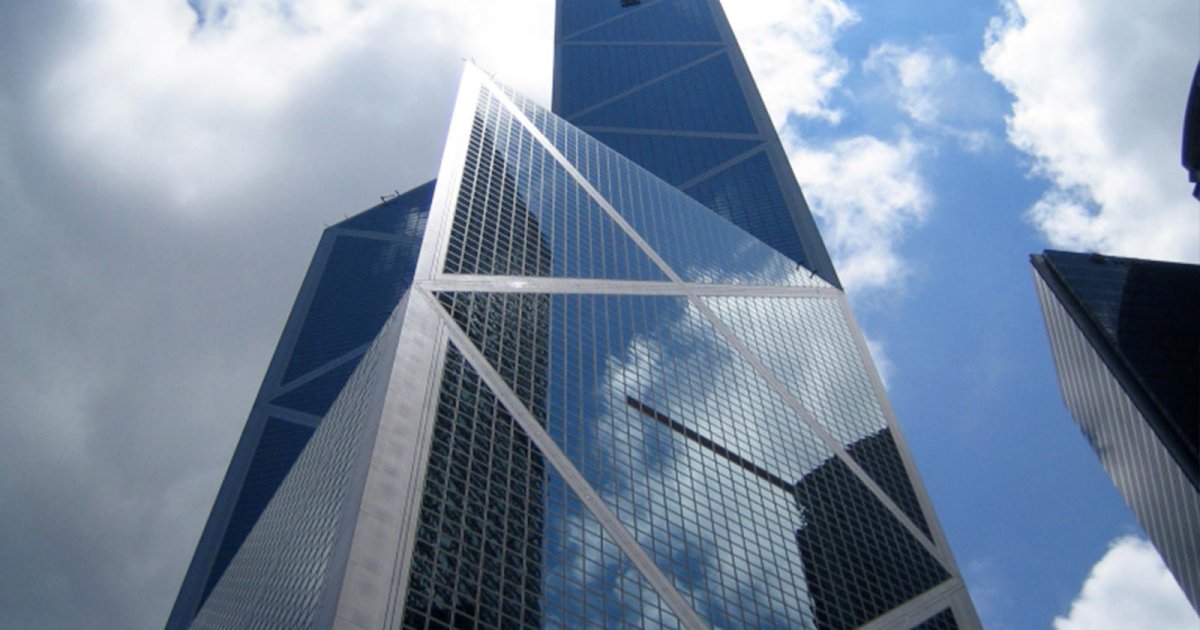 Audio File length: 2.24

Language: English / USA
Hi, my name's Jill, and I'm your personal guide. Along with MyWoWo, I'd like to welcome you to one of the Wonders of the World: the Bank of China Tower.
The Bank of China Tower is one of the tallest and most characteristic skyscrapers in Hong Kong.
This building takes its name from the important banking group which has its headquarters here. It dates to the late 1980s, and was designed by the renowned American architect of Chinese origin I. M. Pei.
The design of the 70-floor, approximately 367-meter-high skyscraper is based on the structure of bamboo shoots which, as they grow, generate new buds that gradually increase their height.
The construction is composed of a series of perfect geometric shapes: increasingly slender sections rise up in succession from the square base, as if they were shoots growing from the sections below.
In addition to its appearance, made even more spectacular thanks to its surface in glass and aluminum, the design of this masterpiece also has a symbolic value, representing vitality, growth and prosperity.
From the outside, the Bank of China Tower is an impressive sight during the day, with sunlight reflecting off the glass, as well as at night, when it is lit with neon lights that enhance its perfect geometry.
Inside, you're free to visit the lookout point on the 43rd floor; on a clear day, the view from here is one of the best in Hong Kong, especially for vistas of Central District you'd otherwise miss such as the splendid Statue Square or Hong Kong Park.
Since 2011, the east wing of the tower has also been home to the "Prehistoric Story Room", an interesting interactive exhibition featuring around one hundred fossils that tells the story of how life evolved on Earth.
Let me leave you with an interesting fact: the design of the tower sparked controversy when it was built because it was the only one of the modern buildings in the city that did not follow the rules of Feng Shui, a complex form of Chinese art that identifies the best solutions – in architecture and other areas – for obtaining harmony and positive energy from our surroundings.