HERITAGE MUSEUM, Jin Yong Gallery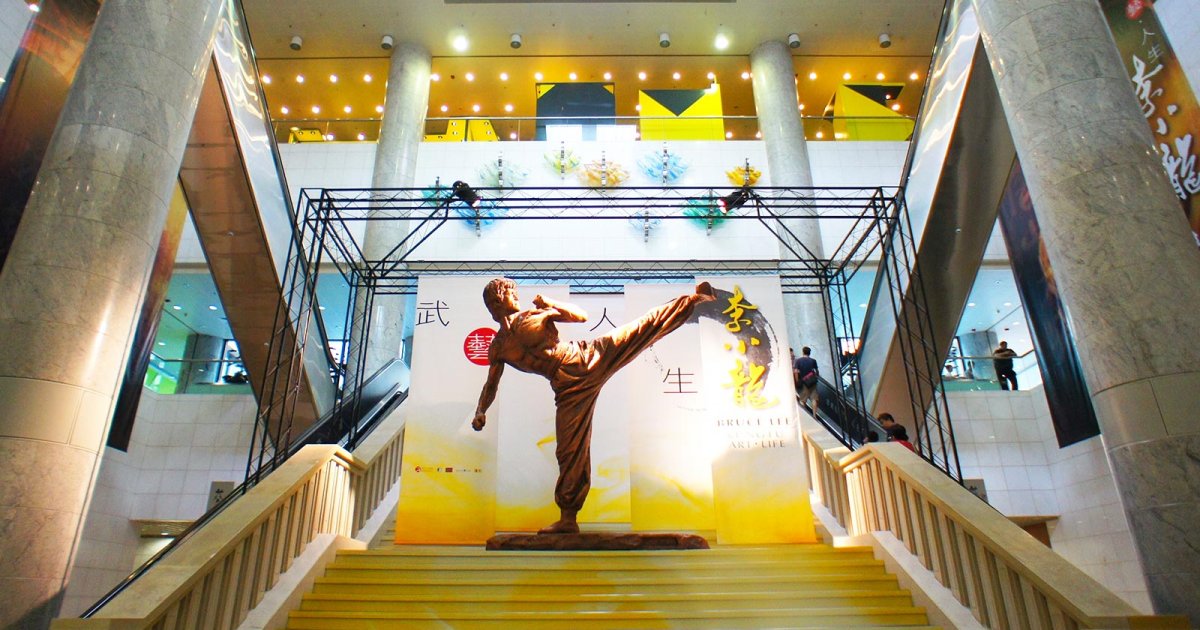 Audio File length: 2.32

Language: English / USA
In addition to the large area dedicated to children, the lower level of the museum hosts the gallery dedicated to one of the most famous modern Chinese writers: Jin Yong.
Jin Yong is actually the pseudonym by which the author penned his novels written between the 1950s and 1970s. His real name is Louis Cha, a well-known journalist who started publishing novels in 1955. His works, which originally appeared in instalments in a number of daily papers in Hong Kong, proved such a success that they were then printed as complete books. His novels are very popular in most Asian countries, and have also gradually spread to many Western countries where they have been translated into numerous languages.
But what literary genre do his masterpieces belong to? Akin to what we might call "cloak-and-dagger" novels in the West, they belong to the oriental "wuxia" genre, a literary style based on martial arts, often set in the past, at the time of the ancient Chinese dynasties. The characters, skilled in martial arts, are noble, courageous souls; they take orders from no-one and combat injustice and wrongdoing.
Jin Yong's novels have inspired movies, TV series and video games, and have had a huge influence not only on Chinese, but also on Western culture.
The artistic genre inspired by martial arts is popular worldwide, especially in the film industry, from the classic movies with the great Bruce Lee to the American movies starring Jean-Claude Van Damme, as well as the more recent "Seven Swords" or the "House of Flying Daggers", produced in China and familiar to audiences around the world. Much of the inspiration for these movies came from Jin Yong.
So, if you're a fan of martial arts, or even if you're just curious to find out what makes a book a bestseller, take a look at the many objects on display here. You'll find the original writings, posters of films based on the writer's books, editions of his novels and much more.
An interesting fact: for five years, from July 2013 to July 2018, the museum hosted another incredible exhibition on this fascinating subject, dedicated to the legendary Bruce Lee to mark the 40th anniversary of his death.