HERITAGE MUSEUM, Second Floor And Tsui Gallery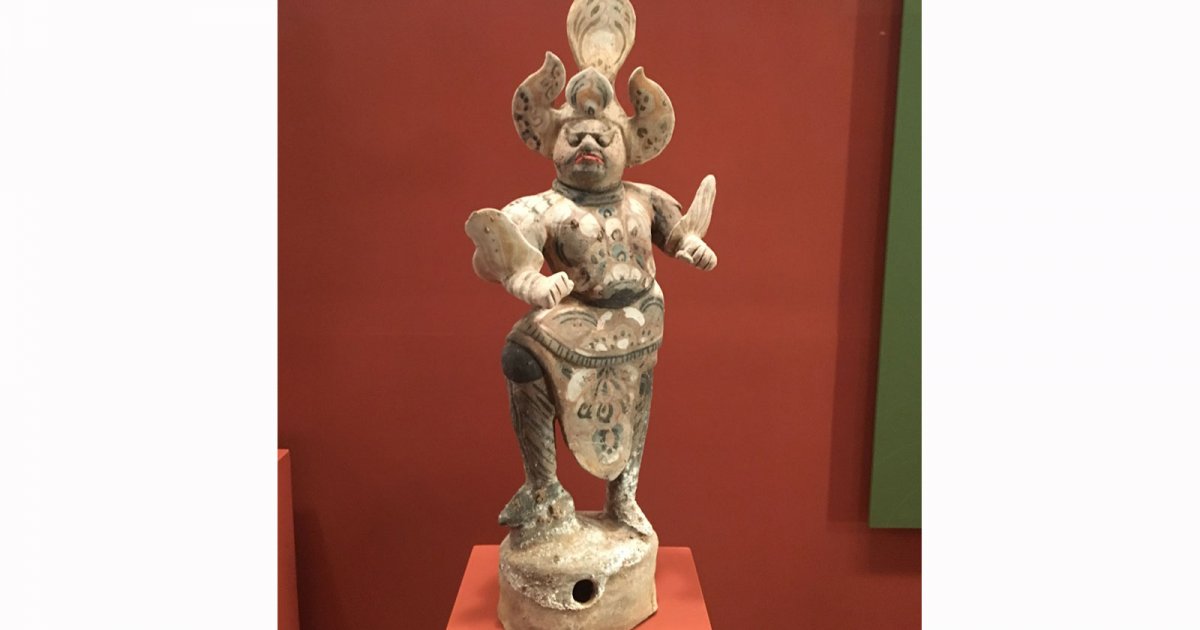 Audio File length: 2.31

Language: English / USA
The second floor of the museum hosts the "T. T. Tsui Gallery of Chinese Art", divided into two sections.
In this gallery, you can admire the donations from the Tsui Art foundation, named after Tsui Tsin-tong, an important entrepreneur, philanthropist and antiques expert, who throughout his life built up an impressive collection of art objects and antiques. Here you'll find Chinese ceramics dating from the Stone Age to the porcelain of the Qing dynasty, works and sculptures in wood, bamboo and bronze, tomb statues, beautiful jade and glass objects as well as ancient furniture.
In the first section, among the various treasures on display is an album of 9 paintings by the famous Chinese artist Huang Yongyu. These works are inspired by nine ceramic funeral sculptures dating to the Han and Tang dynasties, which the artist was able to admire, in 1991, in a museum set up between the 1970s and 1990s by Dr. Tsui, a close friend of his. Seven of the works are on show in this section.
In the second section, you're sure to be enchanted by the exquisite porcelain objects, including two sets of 12 cups, with each piece featuring a flower representing a month of the year as well as a poem. You can also admire fabric panels, objects crafted in wood and jade, and precious pieces with gemstones, jade and gold.
If you look carefully at the objects, you'll see how the style, materials and craftsmanship techniques have evolved over the years.
Among the most interesting funeral objects are the "money tree" sculptures, representing the aspiration to wealth, and others known as "lokapala", representing the mythological guardians placed at tombs to protect the deceased.
An interesting fact: Dr. Tsui's generosity was such that he also donated part of his collections to institutions abroad, including the Victoria and Albert Museum in England, the Art Institute in Chicago and the National Gallery in Australia, as a means of sowing the seeds of the rich Chinese culture worldwide.
Our visit to the Hong Kong Heritage Museum ends here. MyWoWo would like to thank you - see you again at another Wonder of the World!