LANTAU AND DISNEYLAND, Ngong Ping Village Presentation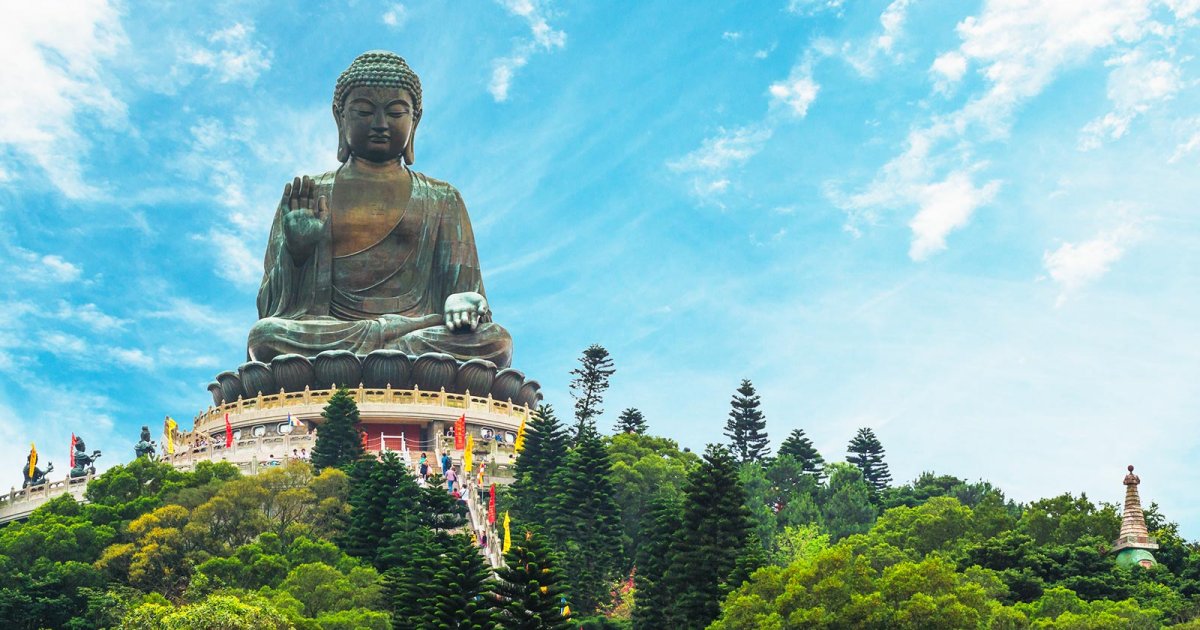 Audio File length: 2.24

Language: English / USA
One of the main attractions of Lantau is the huge statue of the Tian Tan Buddha, at the monastery of Po Lin.
The best way to reach the monastery is by a spectacular cable car that starts out from Tung Chung. You'll remember the brief, 25-minute trip as one of the high points of your visit because it offers almost 6 kilometers of breath-taking views all the way to the Ngong Ping Village.
The cable car is called the Ngong Ping 360, because of the 360° views you can enjoy from the cabins, some of them completely transparent and ideal for anyone not scared of heights.
The village that the cableway takes you to is a theme park, developed for the enjoyment of the numerous tourists and offering virtual experiences, multi-sensory projections, performances by stuntmen ready to let you in on the secrets of the incredible scenes you can see in martial arts movies, and much more.
If you're not familiar with Buddhism, here you'll have the chance to find out more about this interesting religion.
Not far away, you'll find the monastery of Po Lin. It was founded about a century ago, but most of the buildings there were built from the 1970s onwards.
The two most important rooms are the Main Shrine Hall and the Grand Hall of Ten Thousand Buddhas.
Going up 268 steps, right above the temple, it's impossible not to notice the huge statue of the great Buddha of Tian Tan, meaning "Altar of Heaven".
The statue shows Buddha seated on a lotus throne, with his right hand raised in the act of blessing. With a height of 34 meters including the base, it was built between 1981 and 1993. The body is made up of 160 pieces of bronze, while the head was forged using bronze and gold so that it would glitter better in the sun.
Buddha is depicted seated in the Lotus meditation position, on a three-level base with the same structure that can be found in an important hall of the Temple of Tian Tan, meaning "Temple of Heaven" in Beijing.
An interesting fact: if this mix of sacred and profane has made you hungry, try the vegetarian restaurant at the monastery – you'll be surprised at just how good the food is.