SIK SIK YUEN WONG TAI SIN TEMPLE, Presentation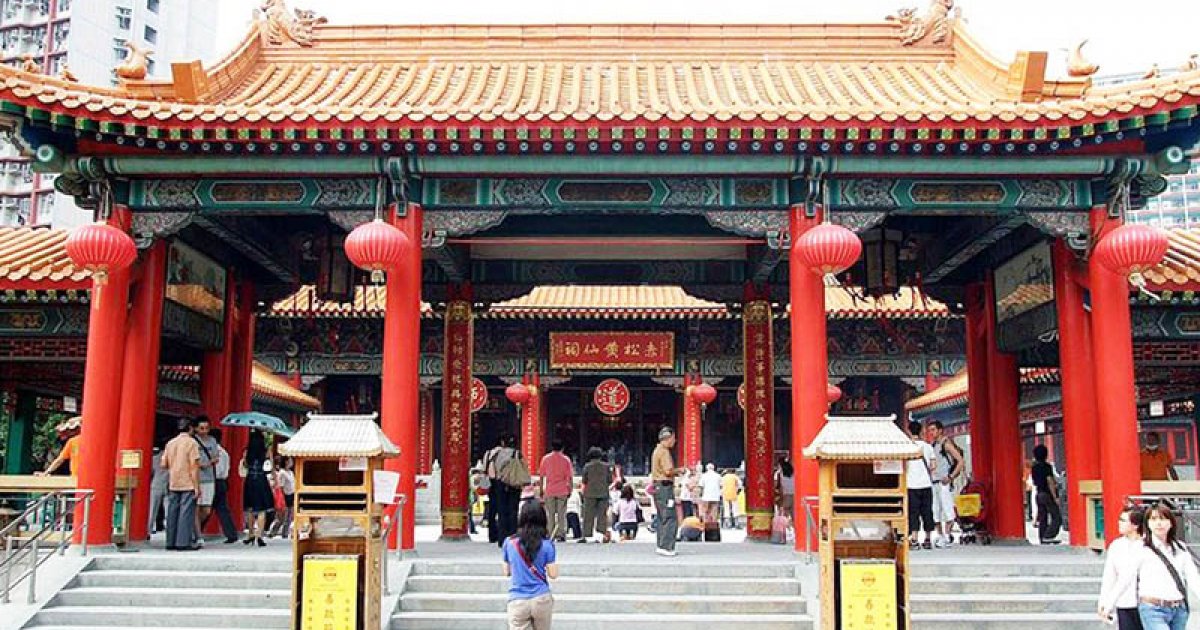 Audio File length: 2.48

Language: English / USA
Hi, my name's Rick, and I'm your personal guide. Along with MyWoWo, I'd like to welcome you to one of the Wonders of the World: the Sik Sik Yuen Wong Tai Sin Temple.
The Sik Sik Yuen Wong Tai Sin Temple is one of the most important temples in Hong Kong, in which three religions coexist: Buddhism, Taoism and Confucianism.
Wondering about the name of this place of worship? The first part, Sik Sik Yuen, is the name of the religious organization in charge of the temple, while Wong Tai Sin is the Great Master that it is named in honor of.
Building work began on this site in 1921, after which it was gradually expanded with new constructions and opened to the public in 1956.
As you visit the site, spread over an area of around 18,000 square meters, you'll find a variety of structures of different shapes and sizes, all richly decorated and vibrantly colored, as well as many sculptures, among which you'll recognize the 12 Chinese zodiac signs. Some of the structures represent the five elements considered fundamental by the three religions: the Bronze Pavilion represents metal; the Archives Hall, wood; the Yue Heung Shrine, fire; the Yuk Yik Fountain, water; and the Nine Dragons Wall, earth.
Now press pause and head to the main hall of the temple.
The portrait of Wong Tai Sin is kept here in the main hall of the temple on a beautiful, exquisitely decorated altar. At the rear of the structure, a fine gilded sculpture illustrates the "Eight Phases to Enlightenment" of the Great Master. Next to this altar, you can see another with a sculpture of the Monkey King, the guardian and protector of Wong Tai Sin.
Visit the rest of the temple at your pleasure after you've visited this room.
All the pavilions are true masterpieces, richly decorated in a variety of bright, vibrant colors. There's one, however, that stands out from the rest: the Bronze Pavilion, completely covered in bronze tiles that give it a distinctive dark color. Make sure you take a close look at the enchanting, intricate detail of the outer walls.
Finally, I'd like to point out one of the most beautiful areas: The marvelous Good Wish Garden ideal for relaxing or for taking a leisurely stroll.
Let me leave you with an interesting fact: many worshippers come here to pray and perform rituals to make their wishes come true. These rituals usually end with predictions made by a fortune teller who charges for his services.