STATUE SQUARE, Hsbc Building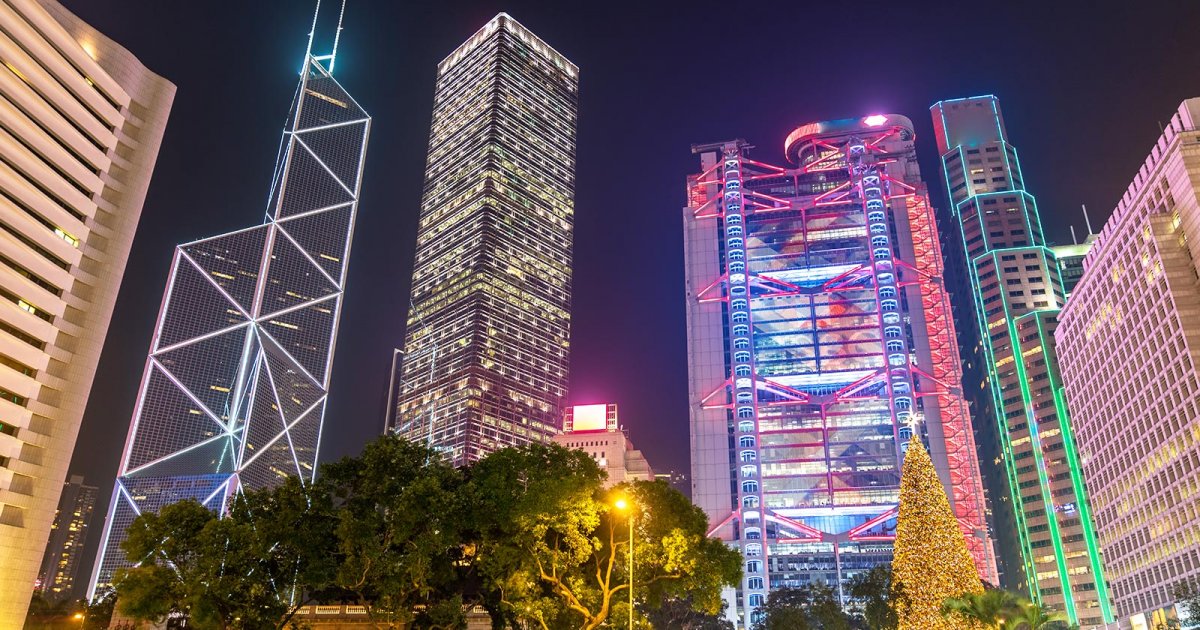 Audio File length: 2.34

Language: English / USA
You're about to enter one of the buildings of greatest economic importance in Hong Kong: the HSBC is the sixth largest bank in the world, and number one in Hong Kong.
It was founded by Scotsman Thomas Sutherland in 1865 to support the growing businesses of local farmers. Other branches were soon opened in Shanghai and in Thailand, and by the end of the 20th century, the HSBC had become Asia's leading bank.
Before the modern building you can see today, the spot was occupied by the original headquarters of the bank, built in 1935 and demolished at the end of the 1970s to make way for the new construction you're about to visit.
The present building saw the light of day in 1985, thanks to a brilliant project by the British architect Lord Norman Foster. As you can see, this is not one of the tallest buildings in Central District: it's "just" 180 meters tall, with 47 floors of offices and meeting rooms.
It has a number of features, however, that make it truly special.
Its construction in the 1980s cost over a billion dollars, and in 1985 it was the most expensive building on the planet!
If you admire this elegant skyscraper from the outside, you'll immediately notice the intricate, sophisticated steel support system that makes it a building like no other.
The most amazing thing about it is that the load-bearing structure is completely visible: large steel pylons weighing over 30,000 tons support the whole building which seems to be made entirely of steel and glass.
Entry is free of charge, and there are several areas open to visitors.
From the reception hall on the first floor, where you'll immediately notice the large pylons supporting the structure, you can take an escalator up to the offices on the lower floors. On the first floor are the desks for the most common banking operations, while the most interesting areas open to the public are on the third floor.
An interesting fact: many describe the third floor as a cathedral because of the atmosphere created by the natural light filtering in from the numerous windows. Looking on to this splendid area are many offices, all of them with transparent walls and from which you can admire the buildings around the bank.
Our visit to Statue Square ends here. MyWoWo would like to thank you - see you again at another Wonder of the World!