STATUE SQUARE, Presentation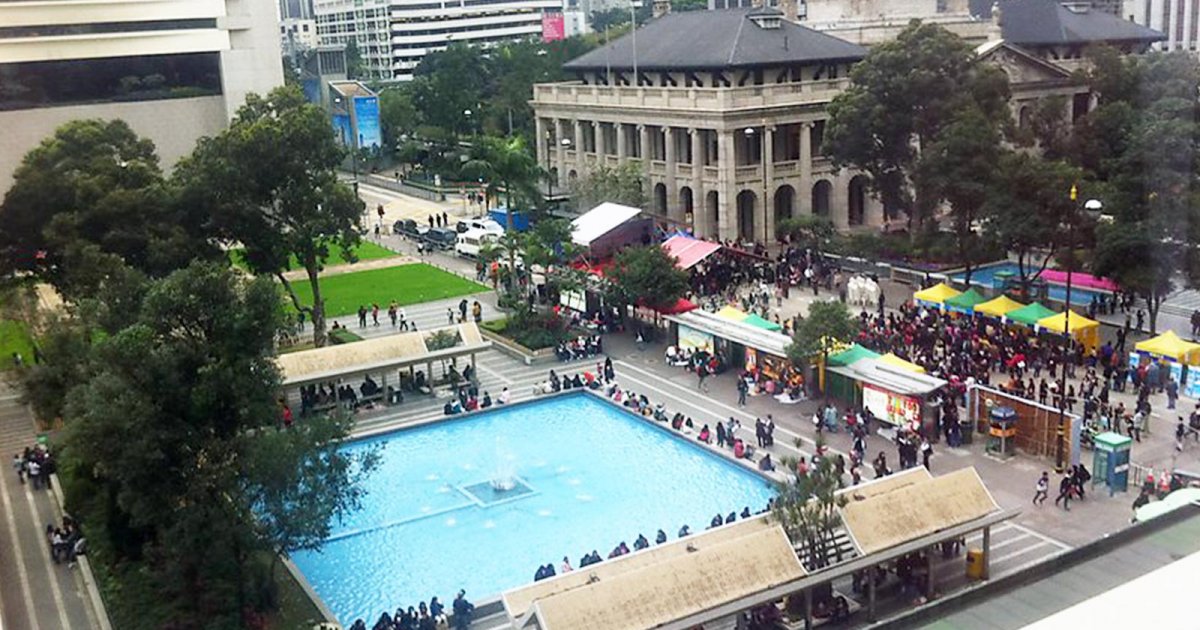 Audio File length: 2.12

Language: English / USA
Hi, my name's Rick, and I'm your personal guide. Along with MyWoWo, I'd like to welcome you to one of the Wonders of the World: Statue Square.
Statue Square, in the heart of the financial neighborhood, Central District is one of the most beautiful squares in Hong Kong.
Divided into two by Chater Road, it was originally called Royal Square because it was designed to host the bronze statues of the British royals. During the Second World War, the Japanese invaders removed most of the statues and melted down the bronze to make weapons. Today the only statue in the square is dedicated to Sir Thomas Jackson, one of the first managers of the HSBC (Hong Kong and Shanghai Banking Corporation), whose splendid headquarters look onto the square.
Beside the HSBC building, and contrasting sharply with its modern style, is the Neoclassical Former Legislative Council Building, an imposing, elegant construction surrounded by porticoes, with balconies and a large central dome.
On the opposite side of the square from the two impressive buildings you've just seen is a commemorative monument dedicated to the inhabitants of Hong Kong during the World Wars: the Cenotaph, built in 1923, was initially only in honor of the victims of the Great War.
The entire square, on both sides of Chater Road, is embellished with a series of fountains and areas where you can sit and cool off.
I suggest you enter the HSBC building which the next file is dedicated to, because the architecture is equally impressive both outside and inside.
An interesting fact: also looking onto the square is the prestigious Hong Kong Club Building, home to the club founded in 1846 to bring together members of the British government and important financial and commercial companies. The Club, which to this day is exclusively for the wealthy, did not accept Chinese members – not even rich merchants or shipbuilders – until after the Second World War, indicating how difficult integration between the British and the Chinese was for many years.