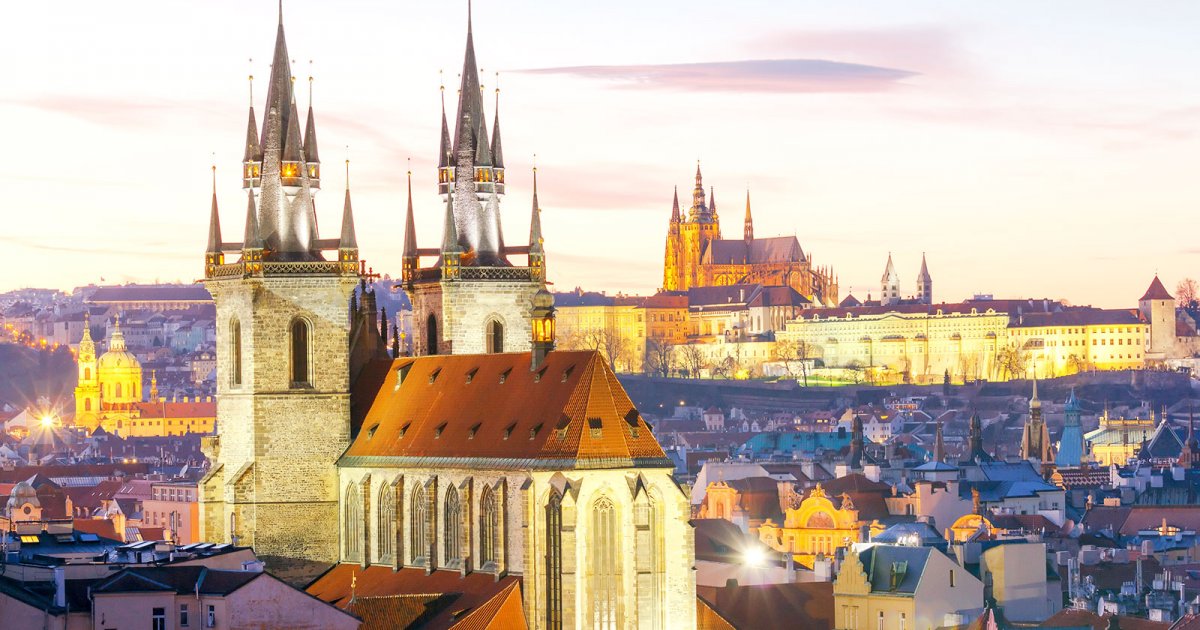 Audio File length: 2.25

Language: English / USA
Hi, my name's Jill, and I'm your personal guide. Along with MyWoWo, I'd like to welcome you to one of the wonders of the world: Hradcany, Prague's Castle District. It is the largest fortress in the world, 130 meters long and covering 70,000 square meters.
Prague Castle is not just a single building, but a whole fortified district, perched on top of a hill, with just three gateways. Inside, visitors can admire a variety of buildings, towers, churches, gardens and museums, built in almost all the styles of the last thousand years, which attract 1,800,000 tourists a year.
This original settlement of Prague was made up of only wooden constructions, until, in 870, the first stone was laid of the Church of the Virgin Mary, the foundations of which can still be seen today. The following century saw the building of St. George's Basilica, and the rotunda of St. Vitus Cathedral.
The castle began to take shape in the 14th century, during the reign of Charles IV, when the fortifications were strengthened and the Royal Palace and Cathedral were built in opulent Gothic style.
Ravaged by fire in 1541, the castle was soon restored to its former splendor, because just a few years later, Prague became the capital of the Holy Roman Empire, to the detriment of Vienna. Rudolf II of Habsburg enlarged the Castle, furnishing it with his collection of art and extravagant, exotic objects. After the outbreak of the Thirty Years' War in 1618, however, the city fell into decline, and the Castle was looted and devastated by the Swedes.
In the 18th century, the Empress Maria Theresa of Austria restored and rebuilt much of the Castle, and her son Ferdinand I took up residence there, making Prague the capital of an empire once more. The Castle thus sprang to life again, acquiring the elegant appearance it has today.
For almost nine centuries, the Castle has been the seat of political power and of the country's leading religious authorities. During the Communist regime, it housed the government offices, and today it is the official residence of the President of the Czech Republic.
An interesting fact: on 15 March 1939, immediately after the invasion of Czechoslovakia, Adolf Hitler chose to sleep in the Castle, to show the people of Prague that he had taken power.