CONVENT OF SAINT AGNES, Presentation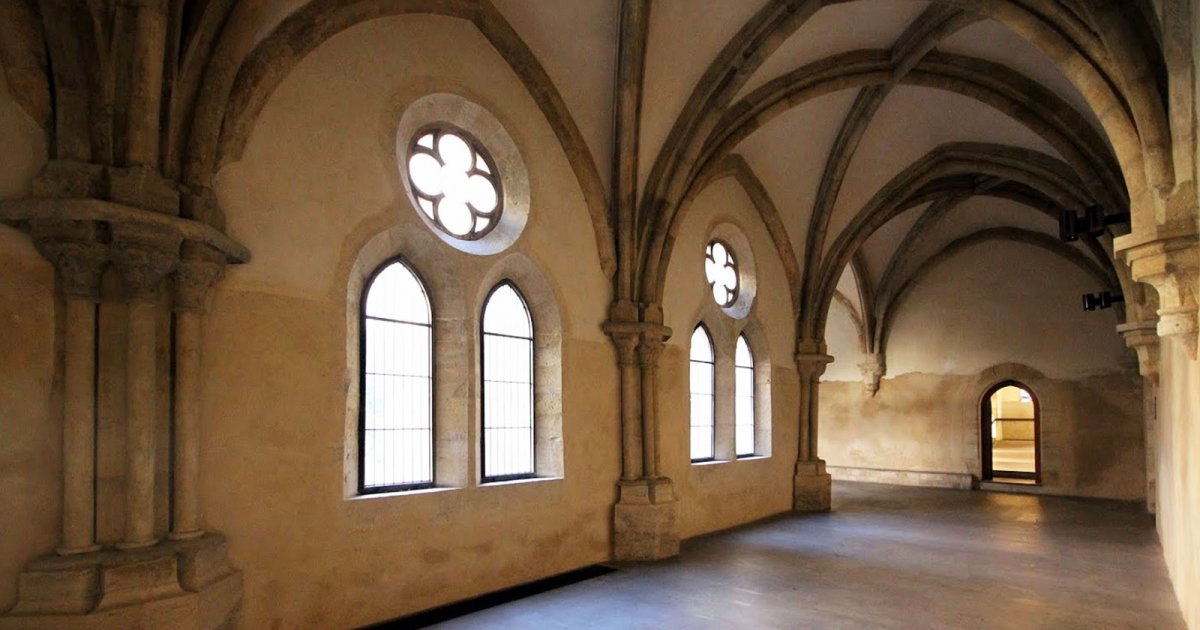 Audio File length: 2.37

Language: English / USA
Hi, my name's Marcy, and I'm your personal guide. Along with MyWoWo, I'd like to welcome you to one of the wonders of the world: the former Convent of Saint Agnes, a medieval architecture complex that is home to Bohemian Gothic paintings and sculptures.
The Convent of Saint Agnes is named after its founder, Agnes of Bohemia, the daughter of Ottokar I, King of Bohemia from 1198 to 1230. The young Agnes was raised in a convent, and although she had been promised in marriage to the Emperor Frederick II, she withdrew from the engagement after the death of her father and retired for the rest of her life among the Poor Clares. The building dates to 1231, although it was built over the remains of a previous monastery.
Since Agnes was a princess, she had financial resources and political influence, and since she had grown up in a convent, she was familiar with the convent lifestyle. She therefore contributed to the construction of what was a rather large building for the period, comprising a church and a cloister, one of the first in the city built in Gothic style.
Today the Convent is home to the Bohemian Gothic collection of the National Museum.
What remains of the original complex is the ideal setting to observe the development of the Gothic style in Bohemia. Complete altars, fine paintings and large sculptures testify to the impressive originality of the local art. The first rooms are dedicated to the 14th century, when the patronage of Charles IV – who had German, French and Italian artists summoned to Prague – offered the city's own masters opportunities to engage with their peers and to develop their art.
I recommend paying special attention to the room dedicated to the bizarre Theodoric of Prague: his half-bust portraits of saints, from Karlštejn Castle, have such a striking personality they border on caricature!
There is also a huge hall offering an overview of fifteenth-century art, in which sacred themes are portrayed with a softer, more gentle approach, with details shown in a refined manner. The visitor route ends with the beginning of the 16th century, when the German influence came to the fore.
Before I go, an interesting fact: there was once a passageway that connected the Convent of the Poor Clares with a wing of the Church of Saint Francis, so that the nuns – who could not be seen – could enter the church and attend Mass, hidden away in a balcony.