DANCING HOUSE, Presentation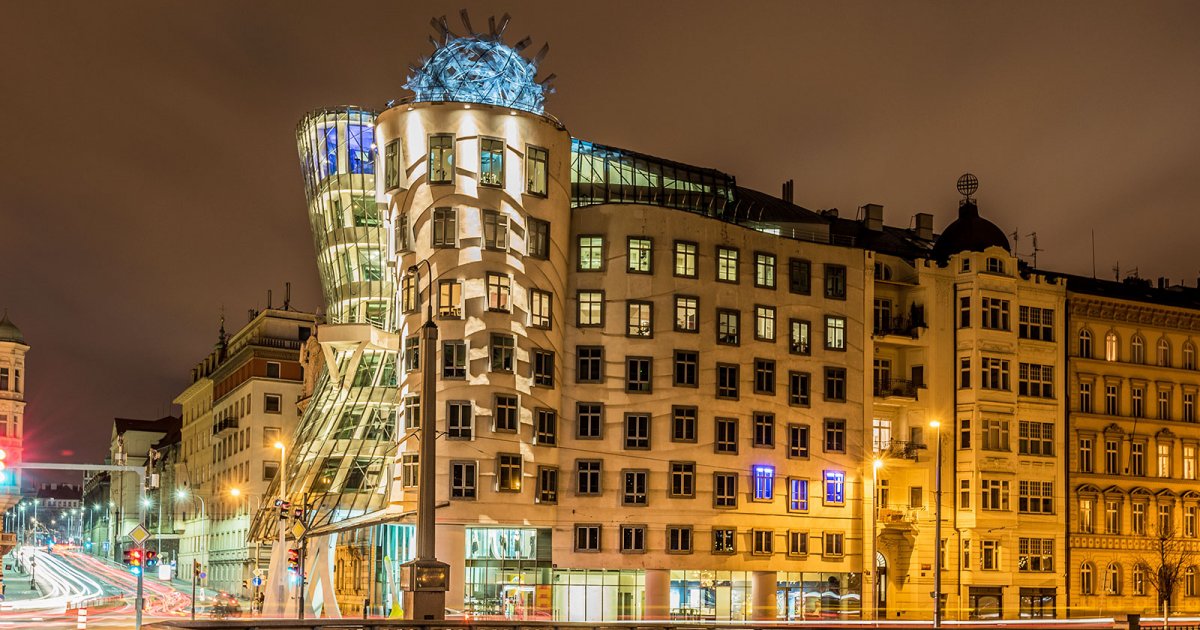 Audio File length: 2.42

Language: English / USA
Hi, my name's Marcy, and I'm your personal guide. Along with MyWoWo, I'd like to welcome you to one of the wonders of the world: the "Dancing House", a surprising masterpiece of contemporary architecture in the heart of Prague.
The "house" is in the New Town, a district with Art Nouveau buildings (or Secese, as the movement is known here), featuring a continuous variety of solutions and decorations, in keeping with Prague's tradition as a city that welcomes innovation in architecture and town planning.
Among the most surprising contemporary buildings, located alongside the river at the Jiraskuv Bridge, is the "Dancing House", designed by the Czech architect Vlado Milunic, and the Canadian Frank O. Gehry for an insurance company.
Built in 1996, the "Dancing House" initially met with controversy and puzzlement, but soon became one of the city's best-known landmarks. The building is composed of two completely different sections, bound together in a sort of embrace, as if in an impassioned dance. This surprising effect explains the nickname chosen for it by Frank O. Gehry: "Fred and Ginger", after the famous dancing duo of American musicals, Fred Astaire and Ginger Rogers.
The glass tower that almost appears to take flight, with the "skirt" forming a portico, represents the woman, while the solid stone building covered with concrete slabs and supported by a single pillar represents the man.
A slim, undulating line runs along the surfaces, incorporating the "movement" of the windows, placed at different heights. On the roof of the "male" tower is an architectural element designed by Gehry with no structural significance: a mysterious sculpture against which the outline of a dome stands out, while the twisted metal elements resemble a giant Medusa.
It is not possible to visit the interior of the building, which is occupied by offices, but you can enter the cafeteria on the ground floor or take a trip up to the elegant restaurant in the penthouse.
Before I go, an interesting fact: during the Communist period, Vlado Milunic, a famous architect, told his neighbor, a political dissident, about the idea of the Dancing House. That neighbor was Vaclav HaveI, and when he became the first democratic president of Czechoslovakia, he remembered the project and pushed for it to go ahead.