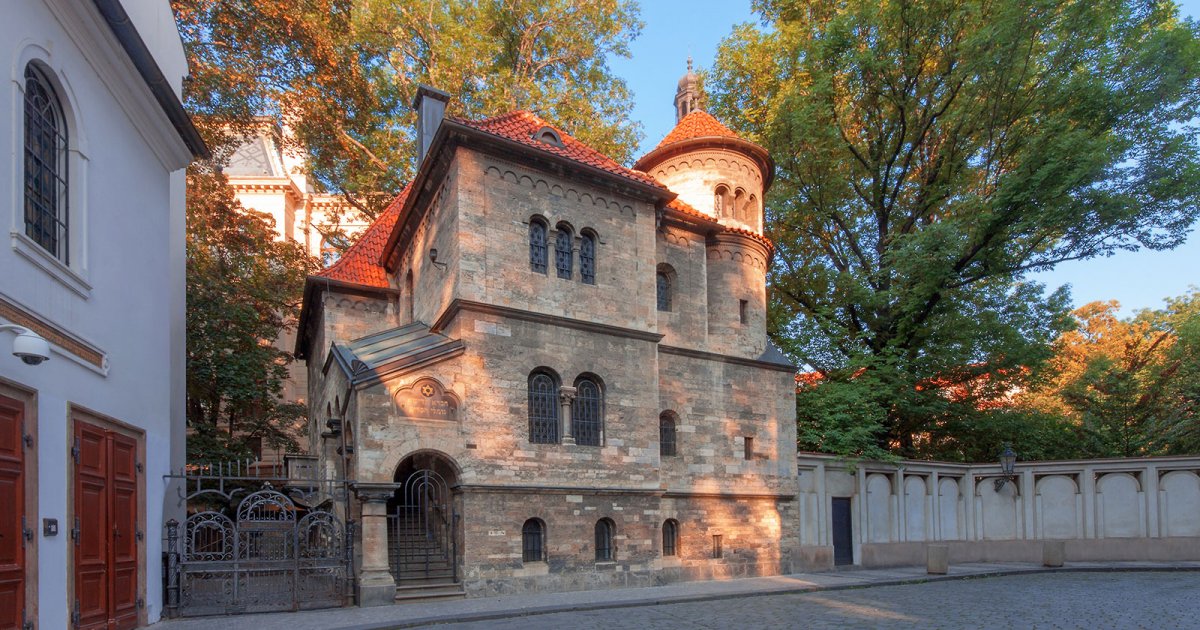 Audio File length: 2.44

Language: English / USA
The cemetery of the Josefov quarter is one of the oldest Jewish burial grounds in Europe, although it is not the oldest in the city.
It served the ghetto for over three centuries: the first tombstone dates to 1439 and marks the grave of the poet and rabbi Abigador Karol, while the last is dated 1787, when the Emperor Joseph II issued a decree forbidding the burial of the dead inside the city, for hygienic reasons.
Inside the cemetery is a captivating garden of tall, slender trees, crowded with 12,000 gravestones, all crammed together. Because the graveyard could not be expanded inside the ghetto, the graves were often placed on top of one another, which actually caused the ground to gradually rise. It is estimated that at least 200,000 people are buried here.
It is easy to tell the two different types of Jewish graves apart. The oldest ones are marked simply by a rectangular tombstone decorated with the star of David and the details of the deceased, while the more recent, distinctive graves, dating back to the Baroque period, resemble the shape of a coffin, although the body is buried underneath.
Along with the common people, many renowned figures of the community are buried here. The grave that attracts most tourists, however, belongs to the rabbi Judah Loew ben Bezalel, a famous academic who studied the Kabbalah and esoteric advisor to Rudolf II. Legend has it that the rabbi was also the creator of the "Golem", the disquieting animated creature made by modelling sand from the Vltava with secret formulas: the precursor of the robot.
Along the outside of the cemetery is the "house of ceremonies", built in medieval style at the beginning of the 20th century. Inside is an exhibition dedicated to funeral rites and medicine in the ghetto.
An interesting fact: the body of the Golem is said to be found in the attic of the Old New Synagogue. This legend arose during the Nazi invasion, because a secret agent mysteriously died while trying to break into the attic, and because the Nazis did not destroy the synagogue or bomb Prague. Of course, in-depth scientific investigations carried out in 2014 found no trace of the Golem.
Our visit to the Josefov Jewish quarter ends here: MyWoWo would like to thank you - see you again at another Wonder of the World!