MALA STRANA, Strahov Monastery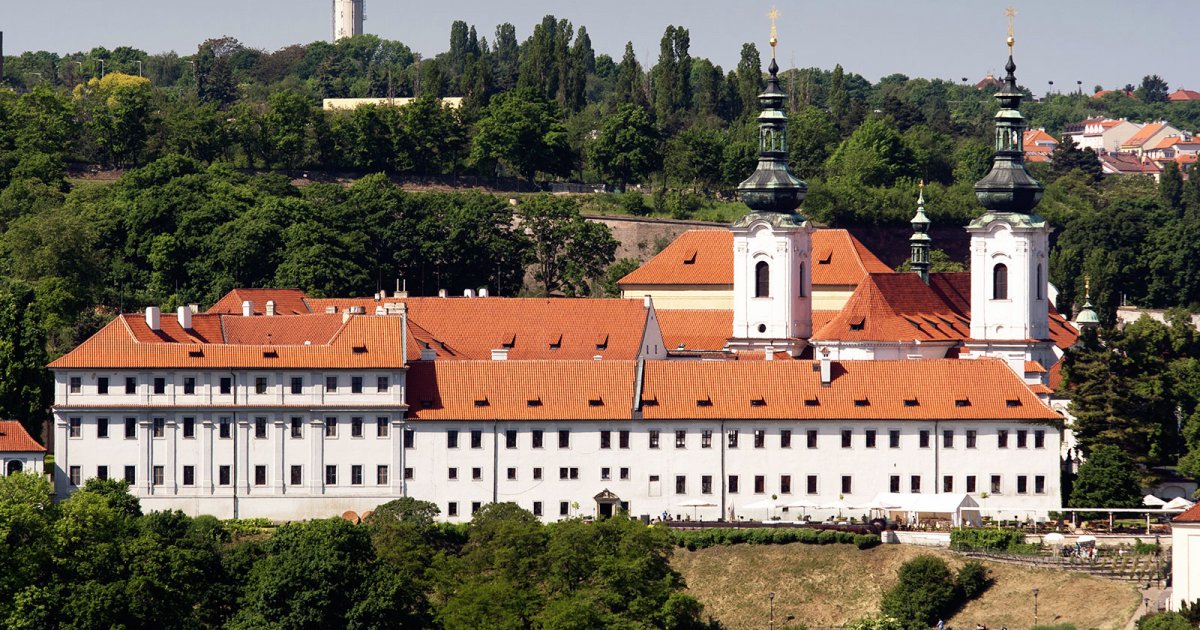 Audio File length: 2.37

Language: English / USA
The upper part of the Malà Strana neighborhood reaches its peak on Strahov Hill, where the beautiful views amid vineyards and areas of woodland make you feel as if you've left the city well behind.
At the top of Strahov Hill is the Monastery of the same name, founded by the Premonstratensian Order around 1140, a place of meditation and contemplation, surrounded by silence. Almost completely rebuilt between the 17th and 18th centuries, it was one of the leading cultural and study centers of Baroque Europe.
The complex appears as a temple to faith and knowledge, organized around a central courtyard that can be entered through an arch-shaped passageway.
In this courtyard, which looks more like the square of an attractive, independent village, is the Church of Saint Roch, which Rudolf II had built in 1602 to give thanks for the end of a plague epidemic, and which is now used as a venue for art exhibitions. Also in the courtyard is the large Basilica of the Assumption, of Romanesque origin but featuring Baroque statues, stucco work and paintings from the early 18th century.
The pride of the monastery are the two libraries, which contain a total of 200,000 volumes. The "philosophy room", dating to around 1670, is from the Late Baroque period, with stucco work including frescoed medallions, while the "theology room", a masterpiece of the second half of the 18th century contains marvelous gold-edged bookshelves and is covered with Rococo frescoes by the Austrian painter Franz Anton Maulbertsch. Displayed in the corridors between the two rooms are a number of fine volumes and cases containing interesting natural exhibits such as narwhal teeth, turtle shells, elephant trunks and dried sawfish, reminiscent of the eclectic collections of Rudolf II.
If you're interested, you might like to complete your visit to Strahov Monastery by going up to the Art Gallery in the rooms on the first floor of the cloister that still have Romanesque parts. The Gallery is mainly dedicated to Gothic and Bohemian painting, but there are also Italian and German paintings.
An interesting fact: in addition to the works of art, the monastery is also renowned for the "Saint Norbert" beer, brewed by the friars since the 15th century and enjoyed as an accompaniment to tasty traditional dishes.
Our visit to the Malà Strana neighborhood in Prague ends here: MyWoWo would like to thank you - see you again at another Wonder of the World!