NATIONAL THEATRE, Presentation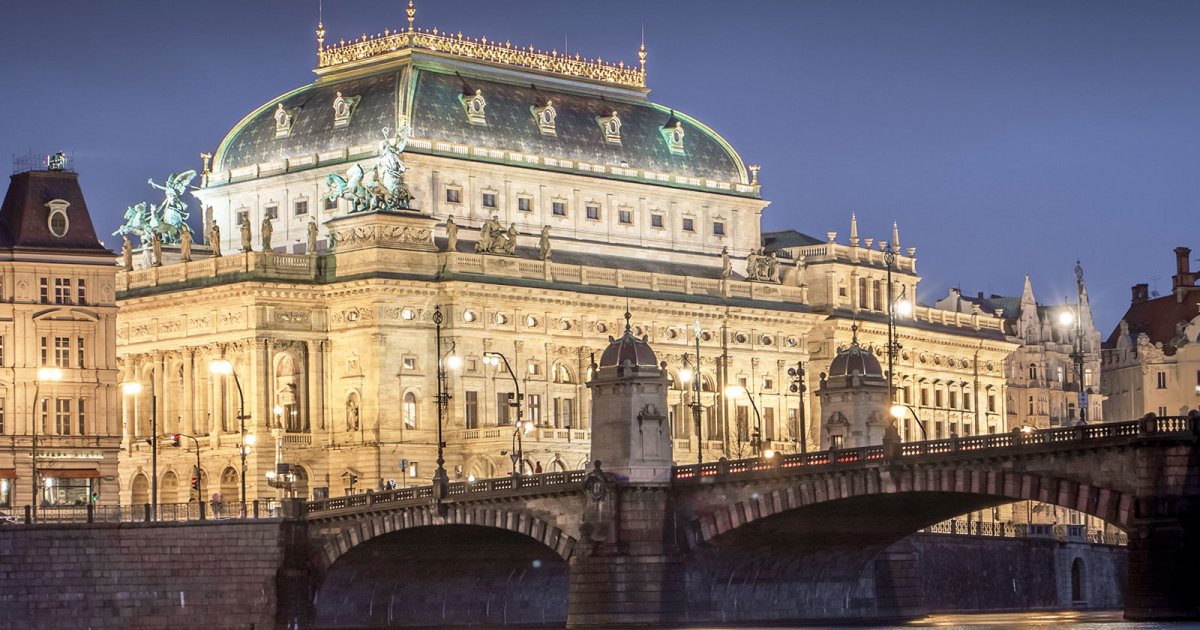 Audio File length: 2.21

Language: English / USA
Hi, my name's Scott, and I'm your personal guide. Along with MyWoWo, I'd like to welcome you to one of the wonders of the world: the National Theatre in Prague.
The glistening balustrade on the blue and gold roof is one of the city's most readily recognizable landmarks.
The National Theatre was built thanks to a group of patriots, who raised the funds among the population of Prague through donations from the noble classes, groups of workers and thousands of individual citizens. The building of the theatre thus played a fundamental role in establishing and consolidating the identity of Prague and of Bohemia.
Built on a design by Josef Zitek and completed in 1881, the theatre was almost completely destroyed by a fire in the summer of the same year, and did not reopen until 1883. This is why it was one of the first public buildings in Europe with electric lighting; it originally had gas lighting, considered dangerous following the fire.
The outside of the National Theatre is in Neo-Renaissance style, and I suggest you raise your eyes towards the loggia with Corinthian columns above the main entrance, with the statues of Apollo and the nine muses and with frescoed lunettes.
Inside the theatre, you can admire a wealth of striking frescoes and decorations, the work of a group of artists from Prague who were known as the "National Theatre Generation".
To emphasize the patriotic nature of the theatre, the inauguration featured the première of the melodrama "Libuse", by the master composer Smetana, which tells the legend of the princess said to have founded the city of Prague. Smetana conducted the performance himself, even though he had already lost his hearing.
The most popular performance today is undoubtedly Mozart's "Don Giovanni", which the Austrian genius finished composing in Prague, where he conducted the première in 1787.
Before I go, an interesting fact: in the center of the stalls of the Theatre, there is a gold-plated bronze lamp that weighs two tons, is 5.5 meters high, 3 meters in diameter and has 208 bulbs. It is a copy of the original from 1881, which was destroyed in the fire and was melted down to make commemorative medals to raise money for the restoration of the theatre.