OLD TOWN SQUARE, Town Hall And Astronomical Clock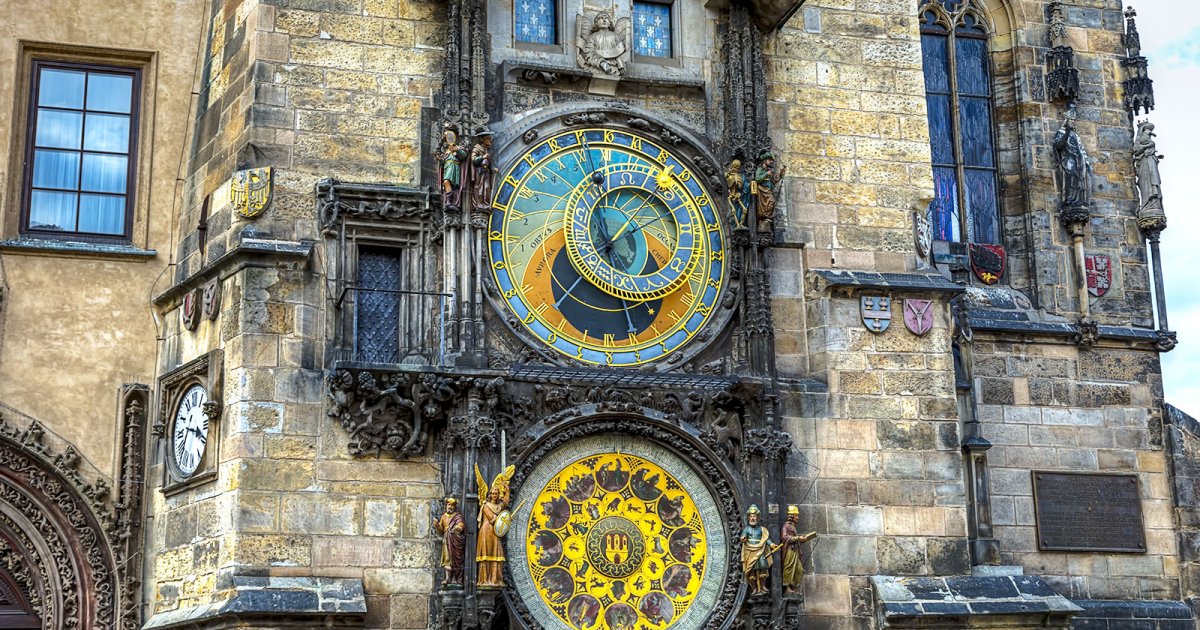 Audio File length: 2.28

Language: English / USA
The Old Town Hall is one of the most renowned monuments in Prague. It is a complex of buildings grouped together over the centuries around the high, fourteenth-century tower in solid dark stone, on which you can admire the world-famous Astronomical Clock. The buildings include the Renaissance house with a three-part window, above which is the inscription "Praga caput regni".
Inside the Old Town Hall there are numerous areas to be visited, such as the fourteenth-century chapel and the rooms with decorations from various periods, from the Middle Ages to the 20th century. Particularly interesting are the centuries-old cellars, which form a winding underground labyrinth that for a long time was used as a prison. A spectacular elevator, built in 1999, leads up to the gallery under the roof, which offers splendid views.
The Old Town Hall is famous above all for the Astronomical Clock, an irresistible attraction for more than 600 years, which occupies a Late Gothic niche on one side of the tower, embellished by a small balcony and a number of sculptures. The original mechanism dates back to 1410, and was an extraordinary technical achievement for the time. Renovated several times between the 15th and 16th centuries, and recently restored, the clock has two overlapping dials. The top one has a number of hands, and marks the hours, the position of the sun, the moon and the zodiac, while the bottom one shows the symbols of the zodiac together with the work carried out in the various months of the year.
The Clock is famous for the procession of little figures that pop out from the two windows at the top, under the canopy, at the stroke of every hour, from 9 a.m. to 9 p.m.: the show lasts just two minutes. The skeleton next to the main dial turns over the hourglass, and from the two windows emerge the statues of the twelve Apostles. The figures you see today were crafted by a puppet maker in 1945 to replace the original ones, which were destroyed during the Nazi period.
An interesting fact: on the outer edge of the Clock, ancient Gothic characters are used to show what was called "old Czech time" or "Italian hours", which divided the day into 24 hours starting from sunset, as on the clock in St Mark's in Venice.
Our visit to Old Town Square in Prague ends here: MyWoWo would like to thank you - see you again at another Wonder of the World!