WENCESLAS SQUARE, Surroundings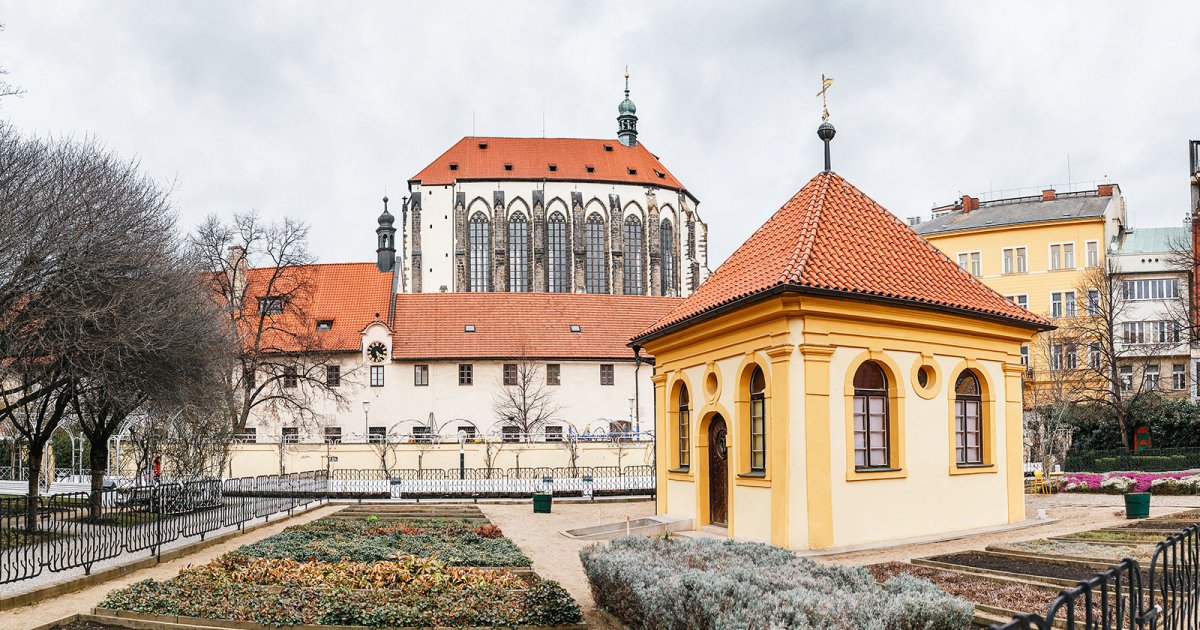 Audio File length: 2.39

Language: English / USA
Tucked away behind the façades of Wenceslas Square is one of the most interesting, surprising churches in Prague: the Church of Our Lady of the Snows. Since it can be reached only by walking through a series of delightful covered passageways, the "apparition" is all the more surprising. Originally designed in the 14th century, Our Lady of the Snows was supposed to be one of the largest churches in the city, but only the choir was actually completed, closed off by a simple façade.
The interior is truly impressive, with the Baroque high altar contrasting with the towering shapes of the Gothic architecture.
On the site of the centuries-old graveyard, some splendid gardens have been created, planted with fruit trees, offering a peaceful little haven in the heart of the Old Town.
The church is an excellent departure point for a number of brief trips into the heart of the Old Town. Close by is the magnificent Adria Palace, built in 1923 as the headquarters of an insurance company and a spectacular example of Cubist-inspired architecture, with colors reminiscent of the white, blue and red flag of Bohemia.
Another important early twentieth-century building not far from here is the Diamond House, built in 1910, the name of which refers to the prism-shaped decorative elements, which look like diamonds. Interestingly, the building has incorporated an earlier votive niche with an image of Saint John of Nepomuk.
A few more steps will take you into Charles Square, a huge urban space that springs up almost unexpectedly. Originally designed as a cattle market and named after the great Charles IV, it is the largest square in Prague, measuring over 500 meters long and 150 meters wide. Kept as a garden, it has become a favorite public park with students from the nearby university. One side is dominated by the large Baroque building of the Jesuit college, with an ornate church dedicated to Saint Ignatius of Loyola, while the whole square is looked down upon by the tall Old Town Hall Tower, the result of blending together a number of impeccably restored fifteenth and sixteenth-century buildings.
An interesting fact: both Wenceslas Square and Charles Square were the site of executions. In Wenceslas Square there were two gallows, while Charles Square was reserved for the executions of nobles and clerics.
Our visit to Wenceslas Square ends here. MyWoWo would like to thank you - see you again at another Wonder of the World!