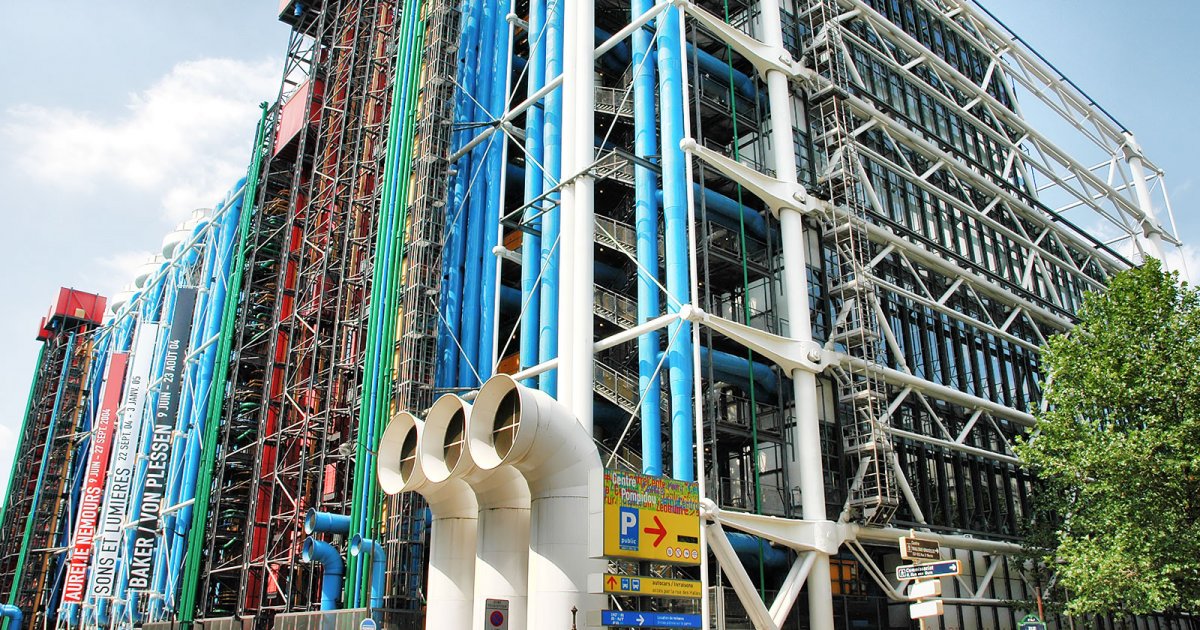 Audio File length: 2.36
Author: STEFANO ZUFFI E DAVIDE TORTORELLA

Language: English / USA
Hi, I'm Alyson, your personal guide. Together with MyWoWo, I'd like to welcome you to one of the wonders of the world.
Today I'll accompany you through the Centre Georges-Pompidou, which is one of the most futuristic places in Paris!
The center you are facing owes its name to the President of the Republic who promoted the creation, but it's also known as "Beaubourg", which is the name of the square in which it is located. Located in the heart of the lively Marais district, it is the city's main cultural center where you can visit one of the largest European collections of modern art. The building was completed in 1977 and generated perplexity and criticism for its innovative choice of having placed its structural elements, which are usually hidden from sight, on the exterior. Electric cables, ventilation outlets that look like funnels on transatlantic ships, tubes, and pipes have been brought to the building's exterior and form a colored cage around the inner rooms, making you think of a giant Lego or Meccano construction. The escalators are red and connect the six tall floors as well as the four underground levels. The blue elements are the ventilation outlets, the yellow are the electric circuits, and the green are the water pipes.
Twenty years after its opening, the Beaubourg was closed for over two years for radical interior renovations that had been made necessary by the extraordinary and unexpected number of visitors. To give you an idea, just think that when it was built it was estimated that the building would host about 5,000 people a day, but the actual average turnout was around 25,000!
Intentionally overly large compared to the dense surrounding neighborhood of medieval origin, Beaubourg dominates a vast square that has now become a type of court of Neo-medieval miracles, where you can find everything from street artists, to tour groups, to junk vendors, to art experts on their way to the well-stocked library.
FUN FACT: one of the Beaubourg's attractions that won't fail to impress you is the imaginative Stravinsky Fountain by the sculptors Niki de Saint Phalle and Jean Tinguely, with 16 different robots that are related to the compositions of Russian musician Igor Stravinsky.