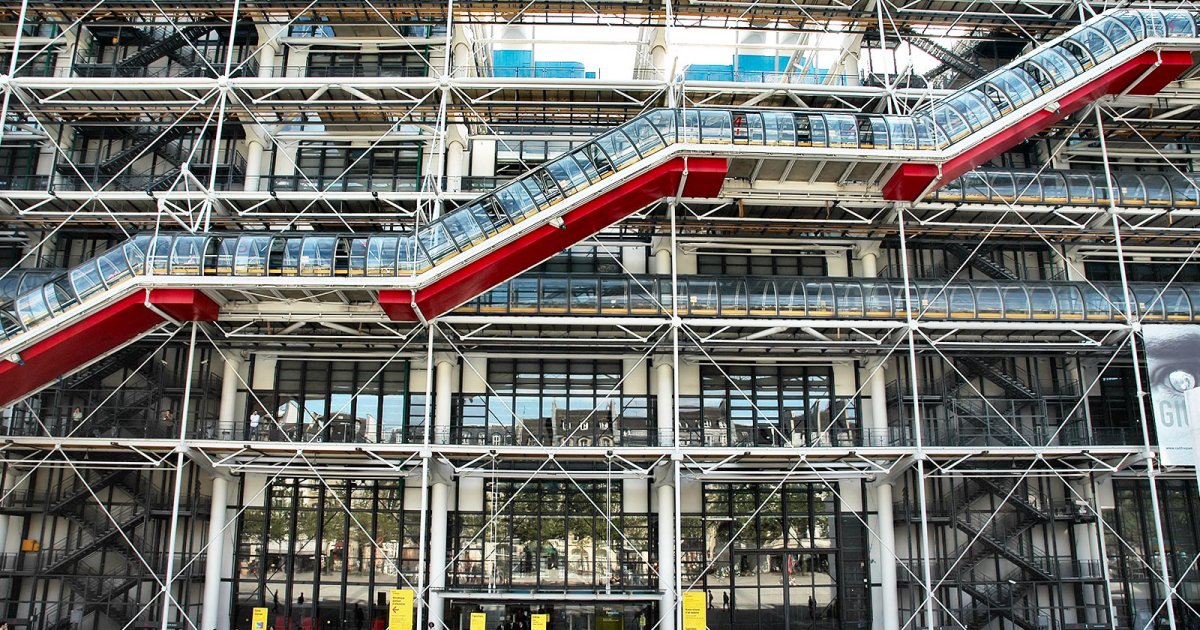 Audio File length: 3.01
Author: STEFANO ZUFFI E DAVIDE TORTORELLA

Language: English / USA
After you've explored this gigantic palace in its ins and outs, you absolutely have to visit the Musée National d'Art Moderne, which houses the largest European collection of modern art with works that span the entire 20th century. Your tour begins on the fourth floor, and keep in mind that although the exhibition is called "permanent", the works are rotated and often change, considering how the museum has 30,000 paintings and sculptures available.
In the first rooms you can admire works from the second half of the twentieth century ranging from Arte Povera to French artists such as Yves Klein and Jean Dubuffet.
On the fifth floor you pass over about half a century, from the historical avant-garde such as Fauvism and Cubism, to the post-war years. You'll see the amazing collection of paintings by Henri Matisse and Kandinski, which I'll discuss in detail in the next file. And definitely don't miss the section dedicated to the Swiss artist Alberto Giacometti.
In addition to the museum and the continuous and important temporary exhibitions, the center also has halls for events and shows, a movie theater, and a public library. And there's more: the Center for Industrial Creations focused on architecture and urban planning, the Institute of Acoustic/Music Research and Coordination focused on contemporary music, and the Galerie des Enfants/Children's Gallery that offers art exhibitions and workshops for children, with free admission for children under two.
Before going back to the square, remember that your admission to the modern art museum also gives you access to the panoramic terrace. Even though it is only six floors tall, the Beaubourg is surrounded by shorter buildings that significantly open up the panorama. So take the outdoor escalators to enjoy a view of Paris from above!
One last tip: right next to Beaubourg, you can visit the workshop of one of the most important sculptors of the 1900s, the Romanian Constantin Brancusi, who at his death in 1957 left his entire studio to the French government. The collection includes sculptures, plasters, sketches, furniture, and other tools: I strongly recommend going to see it all.
FUN FACT: the demolition of the General Markets just a short walk from Beaubourg left a huge hole. Director Marco Ferreri took advantage of the hole to film the movie Don't Touch the White Woman, where he even reconstructed the battle of Little Big Horn with as much as General Custer: in short, a Parisian western!