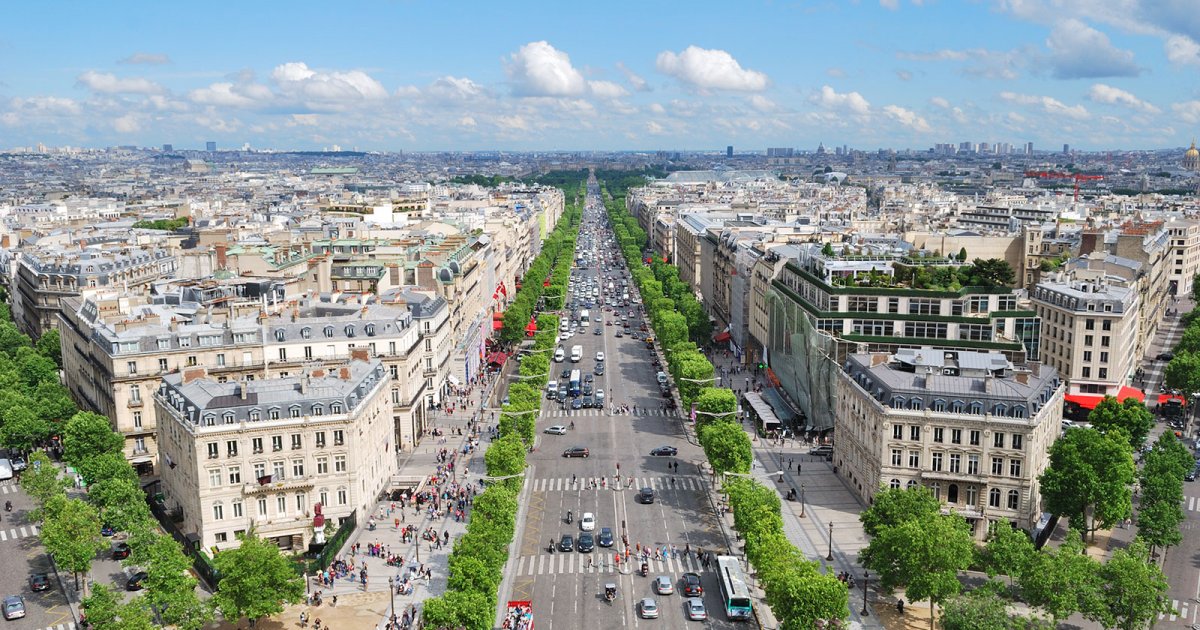 Audio File length: 2.45
Author: STEFANO ZUFFI E DAVIDE TORTORELLA

Language: English / USA
Hi, I'm Alyson, your personal guide. Together with MyWoWo, I'd like to welcome you to one of the wonders of the world.
Today I'll accompany you along the Champs-Élysées.
The Champs-Élysées is legendary location in the beautiful city of Paris!
Commonly referred to by the Parisians as "Les Champs", it has always been a symbol of the "grandeur" of France in general, and Paris in particular.
Over the centuries this broad, tree-lined avenue has been extended and the number of monuments along it has increased in number; it is now about 2 kilometres in length, extending from Place de la Concorde to Place Charles de Gaulle.
If you have time to spare and the weather is good, the best way to get to the Champs-Élysées is to set out from the Louvre palace and enjoy a leisurely stroll back in time as you follow the route that was specifically designed as an imperial concourse. If you prefer to focus on the avenue itself, set out from Place de la Concorde, and with your back to the Luxor Obelisk stroll through the Jardin des Champs Elysées.
The first thing you should know is that the gardens have been around for over four centuries. They were created in the early 17th century at the bidding of Marie de' Medici, and quickly became the favorite meeting place of the aristocracy of the time, who came here to take walks during the day and dance by the torchlight in the evenings.
Around fifty years later Louis XV commissioned André Le Nôtre, the most famous landscape gardener in Europe in the 17th century, to erect pavilions and open-air cafés along the main avenue, and extend it as far as Place de l'Étoile. That's how the Grand-Cours, as it's known, was constructed at the express wish of the Sun King.
Between the late 1700s and the mid-1800s, the gardens came to look more or less the way they do now, with the rectangular spaces known as "carrés". A number of buildings with English-style botanical decoration were erected in these carrés, including theaters, music kiosks and circus pavilions, some of which are still here today.
FUN FACT: The Avenue des Champs-Elysées is one of the most expensive places in the world to rent a property. Oddly though, the cost of renting a property on the side with even numbers is almost double what it is on the side with odd numbers. Why is that? Because the sun shines on the side with even numbers, and the other side is in the shade!