CONSERVATOIRE ARTS ET METIERS, Saint Nicolas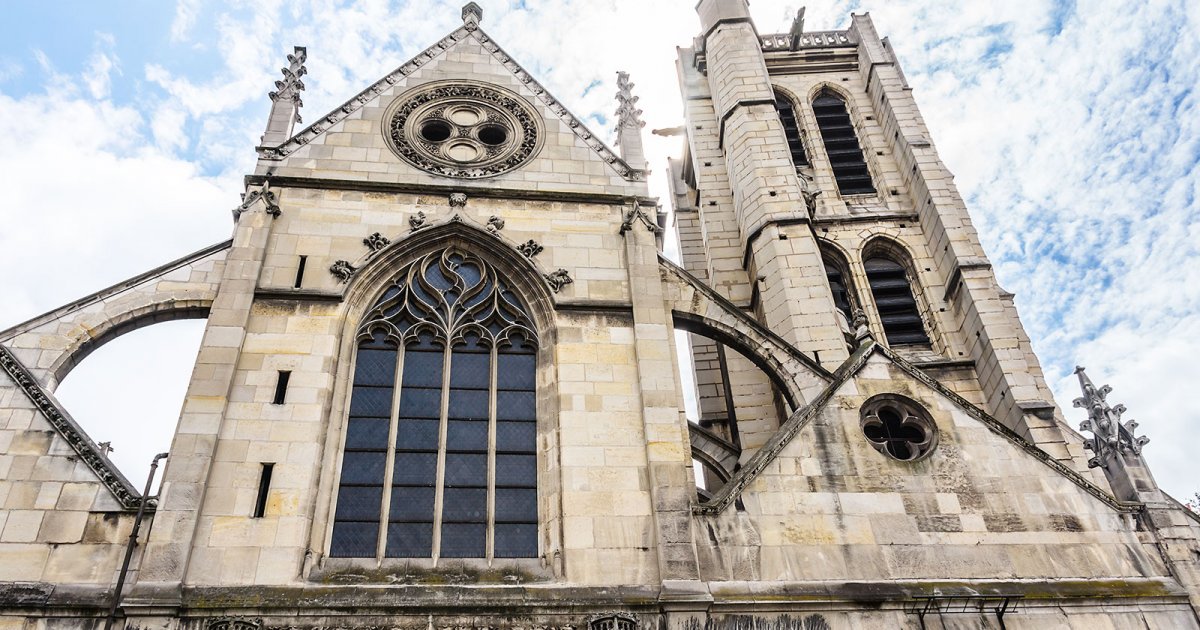 Audio File length: 2.26
Author: STEFANO ZUFFI E DAVIDE TORTORELLA

Language: English / USA
The great parish church of Saint-Nicolas des Champs is literally right next to the Conservatoire national des arts et métiers; at one time it was simply the outer chapel of the monastery complex, and then it subsequently grew in its own right. This church has also had a long and troubled history: the French Revolution even transformed it into a secular "Temple of Marriage and Loyalty" where civil weddings were held.
As you can see, however, its appearance is still impressive and spectacular with its rich façade flanked by a tall bell tower and its luminous interior with rows of pillars and flamboyant Gothic vaults. But if you look closely after the seventh bay, the Gothic style is strangely replaced with a Classic style: grooved columns and arches frame the majestic seventeenth-century altar loaded with paintings and sculptures. Yet at a glance the whole is consistent, demonstrating once again how Paris has always been able to renew itself, never abandoning change and never recanting itself.
Not far away along Rue Saint-Martin, you can also visit the smallest and the poorest of the historic center's parishes. It is dedicated to the saints Leu/Wolf and Gilles/Giles, and over the centuries it has undergone several changes, the latter of which affected its back in the mid-1800s to make room for the opening of Boulevard Sébastopol. As you'll notice, the interior has undergone numerous renovations and additions: the side naves are from the 1500s, the chorus and chapels were transformed in the Baroque era, and the façade was modified in the 1700s, yet its main footprint remains that of the 14th century. The beautiful, sloping, central nave covered with crossed vaults and the back section opened at the top by large double-arched windows both date back to that era.
FUN FACT: the area you can enter by leaving the seventeenth century Saint-Martin Gate behind you is more or less Paris' Chinatown, but with a strange peculiarity: almost all its residents come from the same region of China, speak a particular dialect, and make up an autonomous community. Most of its restaurants only have a menu written in Chinese.
And with this we have finished our tour of the area around the Conservatoire des Arts et Métiers. MyWoWo thanks you for staying with us, and will see you at the next Wonder of the World!