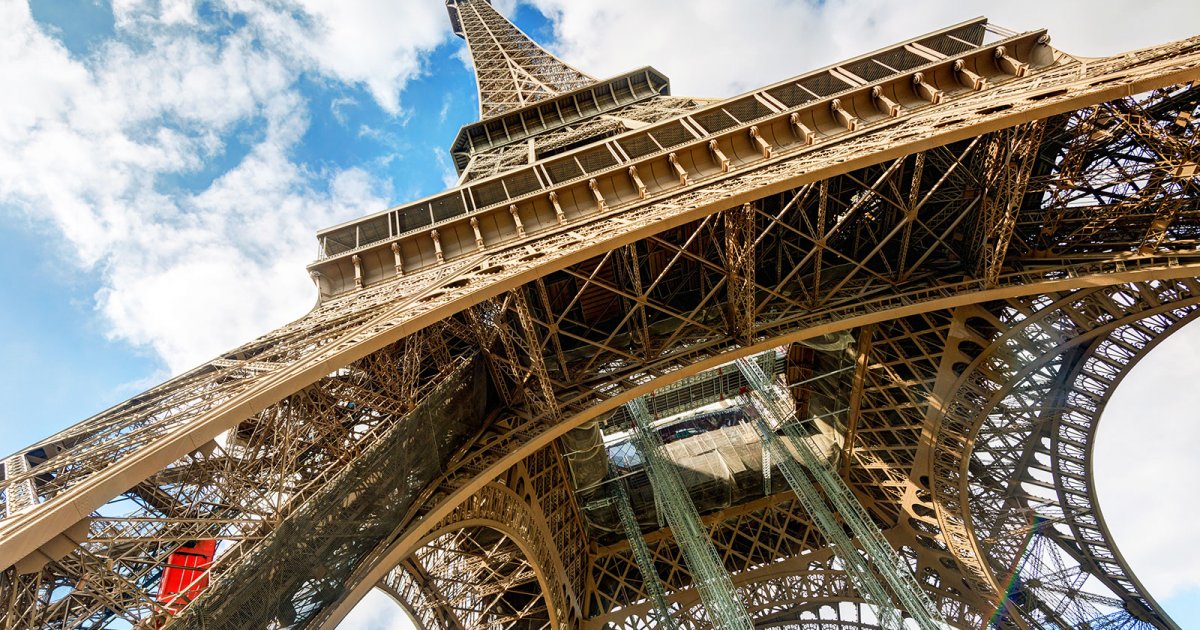 Audio File length: 2.34
Author: STEFANO ZUFFI E DAVIDE TORTORELLA

Language: English / USA
The Eiffel Tower is the most visited monument in the world that charges an admission fee, so if you've decided that you want to go up to the top, you'll have to have a boatload of patience while you wait in line: first at the ticket office and then at the elevators after passing the necessary and meticulous security checks.
To get to the top you can use the elevators of the western and eastern pillars, which still take advantage of Eiffel's effective hydraulic mechanism, even if it's been adapted to the new standards. Alternatively, you can take the stairs up, but for security reasons only until the second floor. If you've chosen the stairs, get ready to climb up 359 steps....
On the first floor almost sixty meters above the ground, you can see the base of the monument while feeling like you're walking on air thanks to the spectacular and scenic transparent floor that was installed in 2014. There are information panels along the perimeter of the gallery that help you distinguish the city's main monuments, as well as learn about the tower's history thanks to a futuristic, interactive museum. In addition to the mandatory snack bar and souvenir shop, you can dine here at "Restaurant 58", whose name alludes to the exact height of this first platform.
On the second floor that's over one hundred meters up, besides enjoying breathtaking views and taking spectacular panoramic pictures, you can also have an amazing dinner in the famous Michelin-starred restaurant "Le Jules Verne". Dining there also spares you from waiting on all the lines at the bottom, as the romantic locale offers its distinguished diners a private elevator.
From here you can take the last elevator up to the top of the tower, weather permitting and as long as you're not afraid of heights! At 275 meters above the ground, you have a great view of not only Paris, but also the surrounding area. Once you reach the top floor, you'll meet Gustave Eiffel in person along with his daughter while they welcome Thomas Edison to his office in the clouds! This is not a mirage, but a wax recreation of the historic meeting of these two geniuses during the Universal Exposition.
FUN FACT: every year a race is organized that's called "La Verticale": the competitors climb up the infinite stairs of the Eiffel Tower all the way to the third level.
And with this we have finished our tour of the Eiffel Tower. MyWoWo thanks you for staying with us, and will see you at the next Wonder of the World!