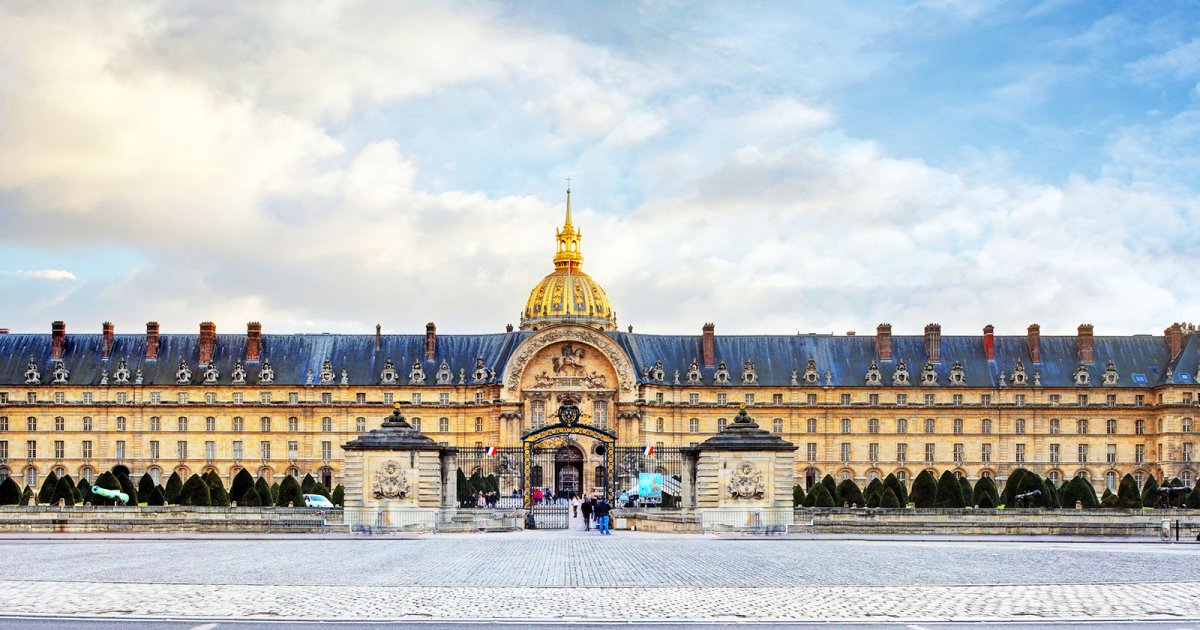 Audio File length: 2.32
Author: STEFANO ZUFFI E DAVIDE TORTORELLA

Language: English / USA
Hi, I'm James, your personal guide. Together with MyWoWo, I'd like to welcome you to one of the wonders of the world.
Today I'll accompany you through the Invalides, which is one of the most moving places in Paris!
Even though we call it "Douce France", the country has always been a very combative nation. You'll definitely realize this while you visit the enormous Hotel des Invalides, an architectural and social structure linked to the history of the country's armies. Louis XIV the Sun King had the idea to build a place that provided shelter and assistance to poor, disabled, or elderly soldiers and officers near Champ de Mars, where military exercises were carried out.
Designed to accommodate two thousand people and founded in the second half of the seventeenth century based on the design of an architect specializing in hospitals, the building was part healthcare facility, part rest home, and part artisan factory. In fact, the former soldiers had to contribute to their livelihood by working in the upholstery, calligraphy, and ceramic workshops, which were the so-called "royal factories" that produced objects for the court. They also worked on soldiers' uniforms.
Thus it should be easy to understand why this vast architectural complex has such a severe and orderly atmosphere: the ex soldiers and officers led a life of discipline that was halfway between being in the barracks and a convent. They ate in common dining halls, but lived in very comfortable accommodations compared to the standards of the times: simple soldiers were in six-bed rooms, and officers were in one or two-bed rooms depending on their rank.
To enter the complex go to the Seine side near Pont Alexandre III, passing under a triumphal arch with the portrait of the founder, the Sun King. The complex was built quickly and has two symmetrical parts: one for the soldiers and one for the officers, all arranged around the central "court of honor". Here Napoleon would honor officers with spectacular and moving ceremonies, and his tomb is right here in the Royal Chapel that you can visit. Today Les Invalides are the home of the Musée de l'Armée, where you can admire an extraordinary collection of memorabilia, armor, uniforms, and especially weapons from the 1500s to the 1800s.
FUN FACT: the cannons you see in front of Les Invalides were fired for every French victory until 1918. When the Germans occupied Paris they avenged themselves by taking them away, but after the end of the war the cannons were brought back to their original home.