LOUVRE PALACE, Cour Napoleon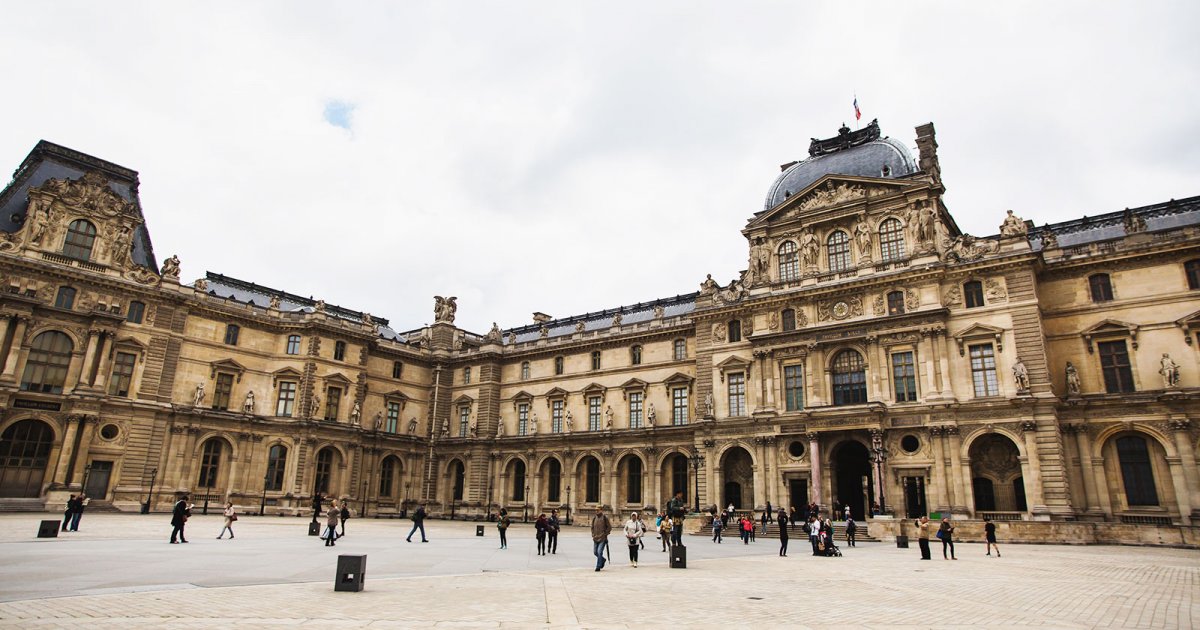 Audio File length: 2.09
Author: STEFANO ZUFFI E DAVIDE TORTORELLA

Language: English / USA
You are in the Cour Napoleon, between the rear facade and the long symmetrical wings of the "New Louvre". Beyond the "Arc de Triomphe du Carrousel you can see the splendid Tuileries gardens.
I'll talk about the art collections in the files on the museum, but for now I'll just say that the Louvre was already being used as a museum during the French Revolution, when the works confiscated from religious buildings started to arrive: the building first accommodated the newly-created Musée Central des Arts in 1793.
For now, take another look at the building to fully appreciate its delightful symmetry. This is down to Napoleon III, who completed the "Grand Dessein" in the mid-19th century - the "Grand Design" that was started two and a half centuries earlier by Henry IV when construction of the Richelieu wing began, facing the wing alongside the Seine. Unfortunately, the Tuileries Palace was destroyed during the terrible popular uprising of 1871, which led to the formation of a socialist government, the "Paris Commune". The two symmetrical pavilions at the end of the whole complex were reconstructed towards the end of the 1800s in a new decorative style that could almost be the precursor to Art Nouveau.
The last big section of work began in 1981 with the famous Grand Louvre project launched by then-President François Mitterrand. The most spectacular element is undoubtedly the glass pyramid designed by the naturalised American architect of Chinese origin, Leoh Ming Pei, which now forms the main entrance to the museum.
FUN FACT: the pyramid came in for some heavy criticism at first. Many considered the project a "big mistake" and talked about the "glacial geometry" of the building, saying it turned the museum into a playground. There were also urban myths going round linking the structure to esoteric and Masonic circles. They said the pyramid comprised 666 panes of glass in all - the number of the devil - but in fact there are 673.