LOUVRE PALACE, Square Court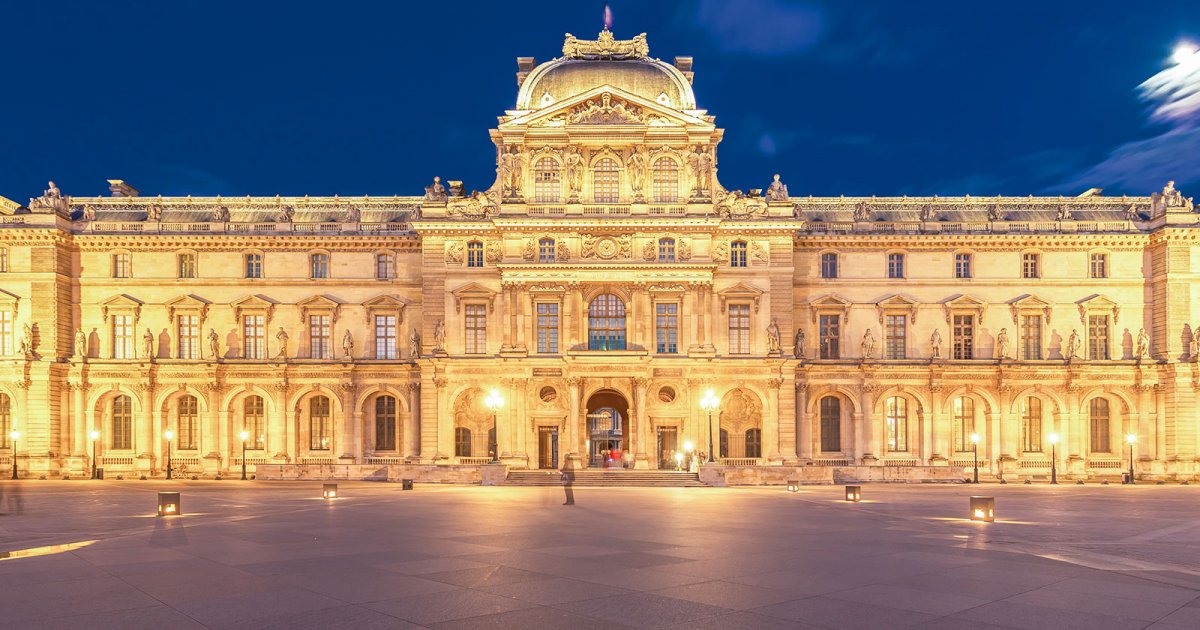 Audio File length: 2.45
Author: STEFANO ZUFFI E DAVIDE TORTORELLA

Language: English / USA
Past the Colonnade you now enter the Cour Carrée, the Square Court, a vast courtyard approximately 160 meters long at the heart of the Louvre complex. It is also known as the "Old Louvre". In the courtyard you can see traces left through the centuries. The palace dates back to around 1200, when King Philip II, known as Il Guercio, built a fortress on the southwest corner of the Square Court. Over the years this fortress has served as a prison, an arsenal and a royal treasury, amongst other things. I recommend you to visit a place where very few of the millions of visitors to the museum go: the imposing foundation of the ancient fortress that's been restored in the basement. It's a fascinating place to visit.
It was only in the 13th century that King Charles V had the military building transformed into a royal residence, but the building was abandoned following a series of European affairs, amongst them the Hundred Years War, and was only restored in the early decades of the 16th century by King Francis I. The medieval tower was demolished and the Square Court took on a refined Renaissance appearance with the construction of the wing beside the Seine. Following a number of adjustments and modifications, the palace became a tasteful sequence of halls and connecting wings. If you look carefully at some of the locks, facades and iron grills, you'll see monograms of the kings who ordered the construction or refurbishment of particular parts of the building.
The Louvre building started to extend beyond its Medieval and Renaissance origins under King Henry IV. On the side that overlooks the Seine is the extraordinary Grande Galerie structure about 460 meters in length, which was completed in 1608 and connects the buildings around the Square Court with the Tuileries Palace. The latter was built by Catherine de' Medici, wife of Henry II, on the site of an old tile factory.
During the reign of Louis XIV, the expansion plan continued with the closure of the fourth side of the square, and elevation of the east wing. Bear in mind that since the Sun King had chosen Versailles for the royal residence, the Louvre had lost its status as a royal palace and fallen into neglect; it had been taken over by artists to use as homes and studios.
FUN FACT: with 135,000 square meters of floor space, the Louvre is the second largest palace in Europe, second only to the immense Palace of the Parliament in Bucharest built by the dictator Nicolae Ceausescu.