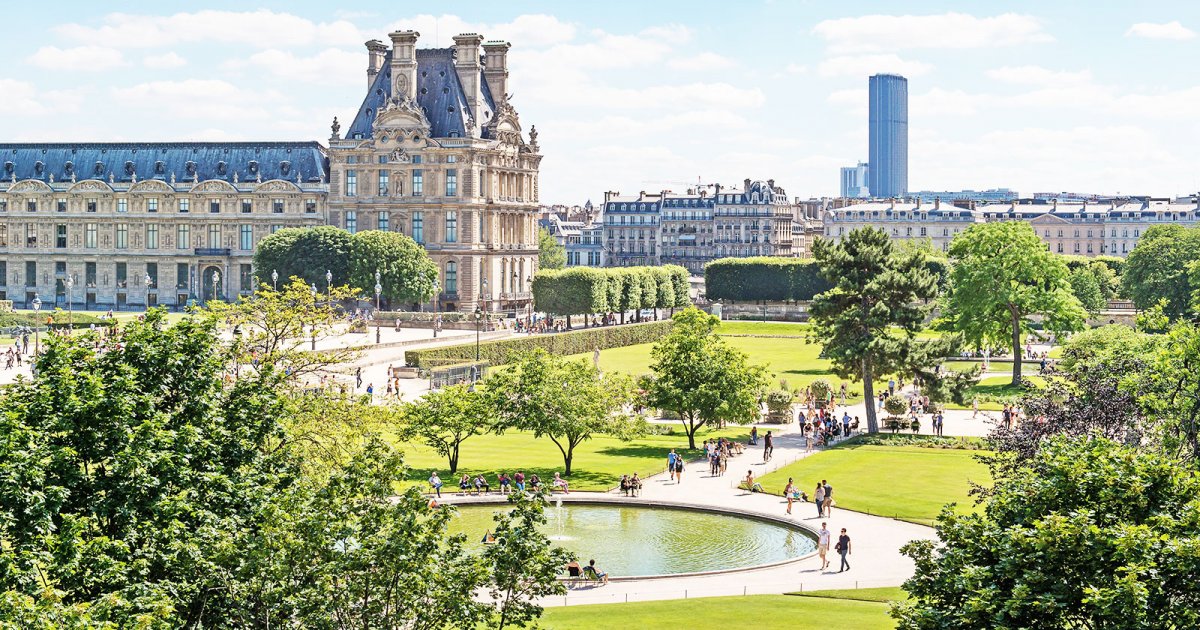 Audio File length: 2.49
Author: STEFANO ZUFFI E DAVIDE TORTORELLA

Language: English / USA
With the Louvre building behind you, the green space of the Tuileries Gardens now open out before you, with the ambitious Arc du Carrousel in front of them.
A perfect example of the dignified "Empire" style, this arch was erected in the early 1800s to celebrate the Napoleonic victories, in particular the victory over the Austrian army at Austerlitz. If you feel familiar, it is because you are inspired by the arch of Constantine in Rome: three archways, friezes and bas-reliefs, and an attic on top with a carriage drawn by four horses. In Napoleon's time the horses came from St. Mark's Basilica in Venice, but after the defeat at Waterloo they were returned.
In addition to the central arch you can also admire the impressive architectural continuity that follows the axis of the Champs Elysées, through the Arc de Triomphe at the center of the Place d'Etoile and extending to the modern district of La Défense, which has a grand palace at its center constituting the third arch in the sequence of monuments.
The Tuileries gardens extend for twenty-five hectares from the Louvre to Place de la Concorde, and date back to the late 19th century in the area once occupied by the old Tuileries royal palace, which was burned down by revolutionaries in 1871. The gardens incorporate elegant tree-lined avenues interspersed with vases, decorations and sculptures from various eras.
At the far end you can admire and visit two symmetrical palaces. To the right, the Jeu de Paume, built to accommodate the game of tennis, which housed works by impressionist artists until the Musée d'Orsay was created, and is now used for exhibitions of contemporary art. On the other side is the Orangerie, a former greenhouse where potted citrus trees from the royal gardens were kept for the winter. The Orangerie now houses an excellent gallery of paintings from the 1800s and early 1900s, and a special circular room where you can gaze at the magnificent Water Lilies, Claude Monet's grandiose final painting.
FUN FACT: a legend says that there was a red man who used to walk in the gardens: this was Jean lo Scorticatore, an assassin who worked for Catherine de' Medici's whom she herself killed because he knew too much. Before he died, he said... that he would return. And in fact it is said that he appeared to Marie Antoinette, Napoleon and Louis XVIII to announce their deaths.
And with this we have finished our tour of the Louvre Palace in Paris. MyWoWo thanks you for staying with us, and will see you at the next Wonder of the World!