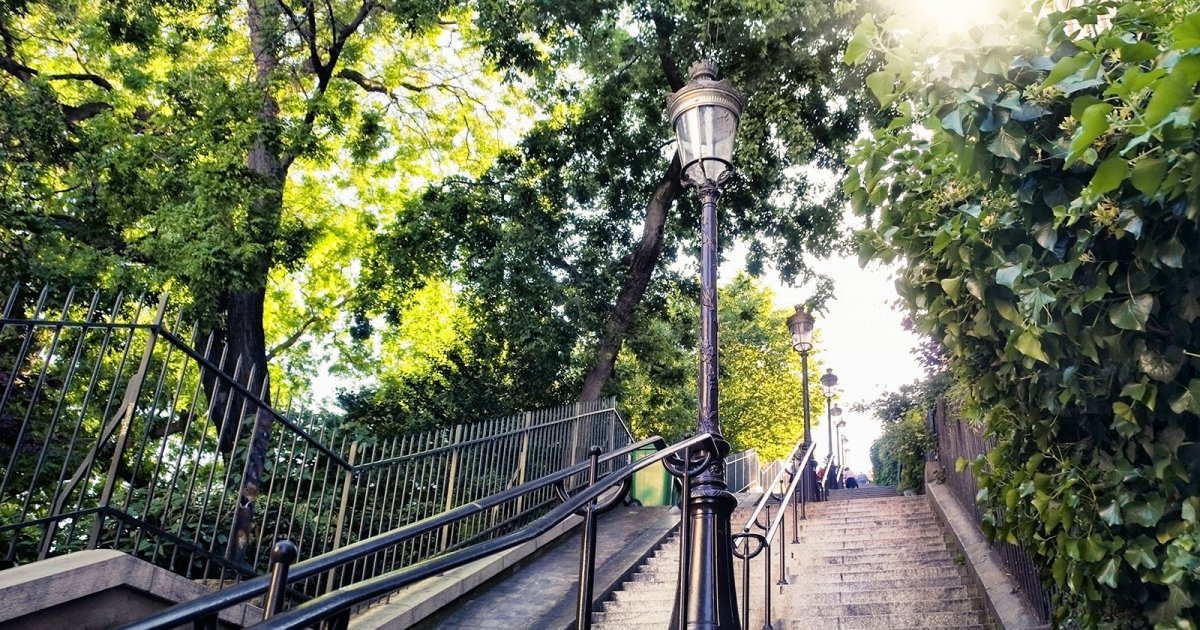 Audio File length: 2.26
Author: STEFANO ZUFFI E DAVIDE TORTORELLA

Language: English / USA
Hi, I'm James, your personal guide. Together with MyWoWo, I'd like to welcome you to one of the wonders of the world.
Today I'll accompany you through Montmartre,
one of the most beautiful places in Paris!
Here you can take in the Bohemian atmosphere by strolling through the steep, narrow streets of the Butte, the French name for this hill.
You should know that Montmartre even has Celtic roots, and its name derives from the Latin "Mount of Martyrs", commemorating martyred Christians including Saint Dionysius, the first bishop of Paris: in fact, in Roman times it was used for capital executions.
The district's population increased considerably starting in the early 1700s, when many workers moved here because the houses cost less and were closer to the factories at the foot of the hill. In 1860 Montmartre, which had been autonomous up to then, was incorporated into the city and became the 18th arrondissement.
In the second half of the 19th century, its character began to change: from a peripheral, working-class area with vegetable gardens and factories, it became the center of night life with venues for dancing and having a good time. One of the most appealing innovations of Paris's Belle Époque was certainly "leisure time", or all social classes' right to entertainment.
By the end of the 19th century, Paris had become an immense stage that offered all kinds of performances for all kinds of tastes: alongside the traditional opera, the Lumière brothers cinema was opened and the dance halls were always crowded, as were the theaters and venues where chansonniers, or singers, and ballerinas performed. There were constantly new and amazing shows, which were surprising for the provocative ease with which their ballerinas unleashed the can can.
In the 1900s the district almost entirely lost its industrial feel and became almost legendary as the chosen area for writers and artists. For example, Picasso and Braque open their atelier here in a place that had been converted from an old washroom.
FUN FACT: two historic venues in Montmartre are named after "mills". The first is Moulin de la Galette, the cafe with an open space for popular Sunday dances that took the place of an old flour mill. The second is Moulin Rouge, a "fake" mill which served no other purpose than unmistakably pointing out a very successful locale.