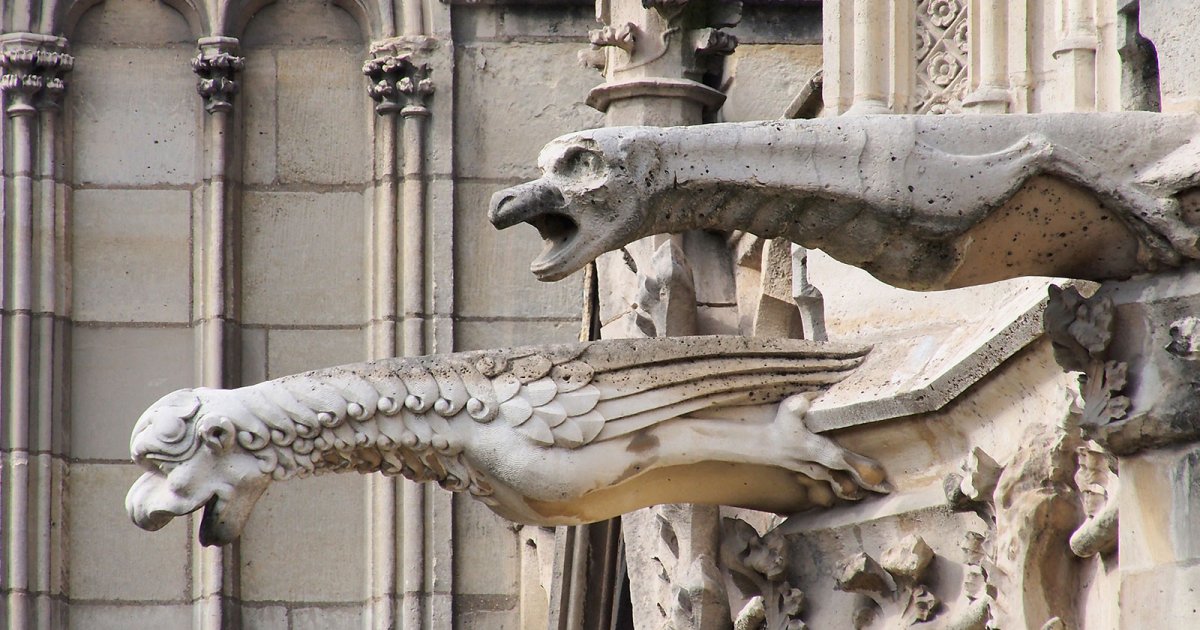 Audio File length: 2.43
Author: STEFANO ZUFFI E DAVIDE TORTORELLA

Language: English / USA
Before entering the cathedral, as I always suggest, walk around its exterior so you can enjoy some of its spectacular architectural details, especially in the side façades and in the back.
But before you start walking around, you should know that an extra ticket gives you the chance to climb up to the top of the towers. It's definitely worth climbing the tower's 422 steps to take in breathtaking views of Paris in the company of the gargouilles, those famous demonic sculptures I mentioned in the previous files.
Coming back down to ground level, begin to walk around the cathedral from the side façade, which is one of the purest masterpieces of Gothic art with its 21-meter rosette that still has its original thirteenth-century windows.
Right next to it you can visit the Musée de Notre-Dame, where paintings and prints show you what the building and neighborhood were like before the nineteenth century demolitions and restorations. Don't miss the depictions of how the church is set up and decorated for royal or religious festivals, either. You'll also be able to admire some Paris-related Christian objects, including an early Christian glass cup with the uppercase Greek letters "Chi" and "Ro", the two initials of Christ's name that make this perhaps the world's most ancient symbol.
You can admire the back of the cathedral from the garden of the small square dedicated to Pope John XXIII, but if you want a bigger perspective, I suggest going as far back as the Quai de la Tournelle on the other side of the Seine. This part is considered the most beautiful by Gothic architecture enthusiasts, although of course the most famous image of Notre-Dame is of its main façade. As you can see, the bottom part branches out into a crown of chapels which have slender, curved arches coming out of them; these were built at the end of the 13th century and support the structure, allowing for the opening of large, elongated windows.
The slender, pointed spire you see reaching up in the central part of the church is wood covered with lead, is 90 meters tall, and was restored with the other restorations of the 1800s.
FUN FACT: the main bell that's visible at the top of the façade has a name: Emmanuel. Legend has it that the purity of its chime can be attributed to the Parisian women who threw jewelry and gold into the crucible when the bell was fused in the seventeenth century. Emmanuel's chimes sounded all night long on August 24th, 1944, the day that Île de la Cité returned to French hands after the Nazi occupation.