PLACE DE LA CONCORDE, Introduction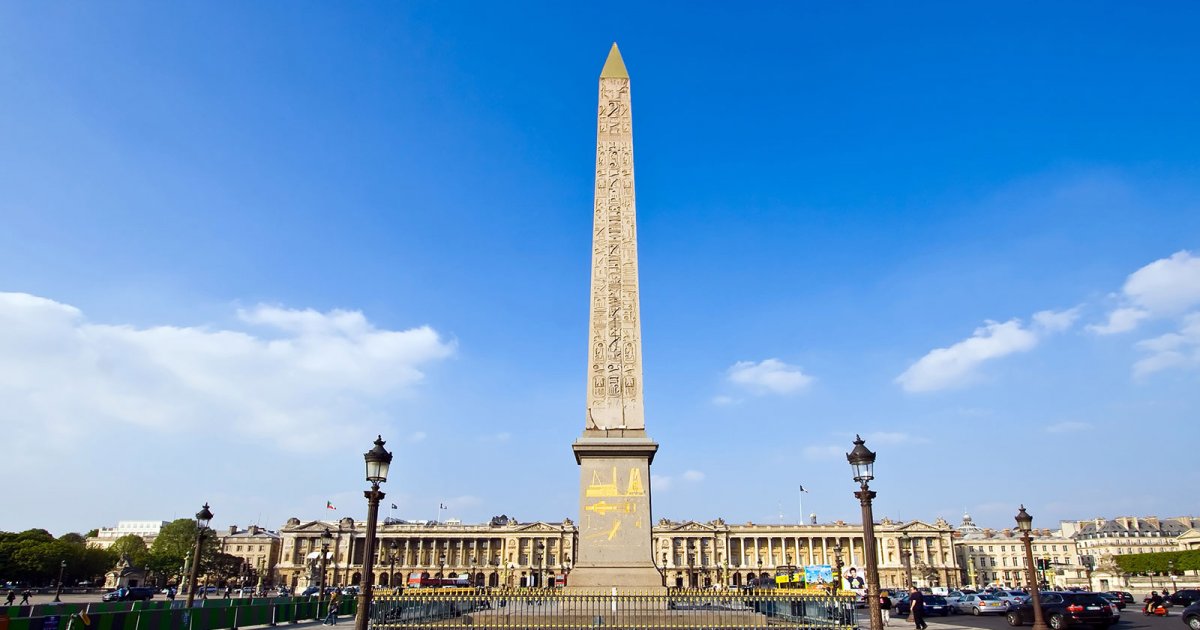 Audio File length: 2.25
Author: STEFANO ZUFFI E DAVIDE TORTORELLA

Language: English / USA
Hi, I'm Alyson, your personal guide. Together with MyWoWo, I'd like to welcome you to one of the wonders of the world.
Today I'll accompany you through the Place de la Concorde, which is one of the most scenic squares in Paris!
The monumental square you now stand in has one of the oldest monuments in Paris: I'm talking about the famous Luxor Obelisk from Egypt that dates back to more than three thousand years ago. It is a marvelous work of art in pink granite that was donated by the Viceroy Mohammed Alì to King Louis Philippe in the mid-1800s. The hieroglyphs you see engraved on it recall the kingdom of Pharaoh Ramses III.
The best viewpoint of the entire square is right next to the obelisk, where you can see the Place open up all around you. You should know that Place de la Concorde was created around the middle of the 18th century in order to have a beautiful place to put a statue of Louis XV on horseback. To celebrate the healing of so-called Louis the Beloved, the Municipality of Paris launched a competition to determine where to place the monument: the winner was the slope called "du Pont Tourant" thanks to the swing bridge facing the Tuileries gardens. So in 1763 the statue was finally placed on its pedestal to dominate the space that had been specially named "Place Louis XV". But it wouldn't stay there very long: not even thirty years later it was destroyed during the French Revolution and replaced by an allegory of Freedom made of cardboard and stucco.
Renamed "Place de la Révolution", the square was filled with the stage where the terrible guillotine was placed, and it was here that over a thousand people were executed including Queen Marie Antoniette and King Louis XVI. Only after the Napoleonic era, in a climate of national reconciliation, was the square officially named "Concord".
FUN FACT: several scenes from the famous movie Danton starring Gerard Depardieu were shot in this square. In the struggle between the two most famous revolutionaries, Robespierre wins and sends his opponent to the guillotine.