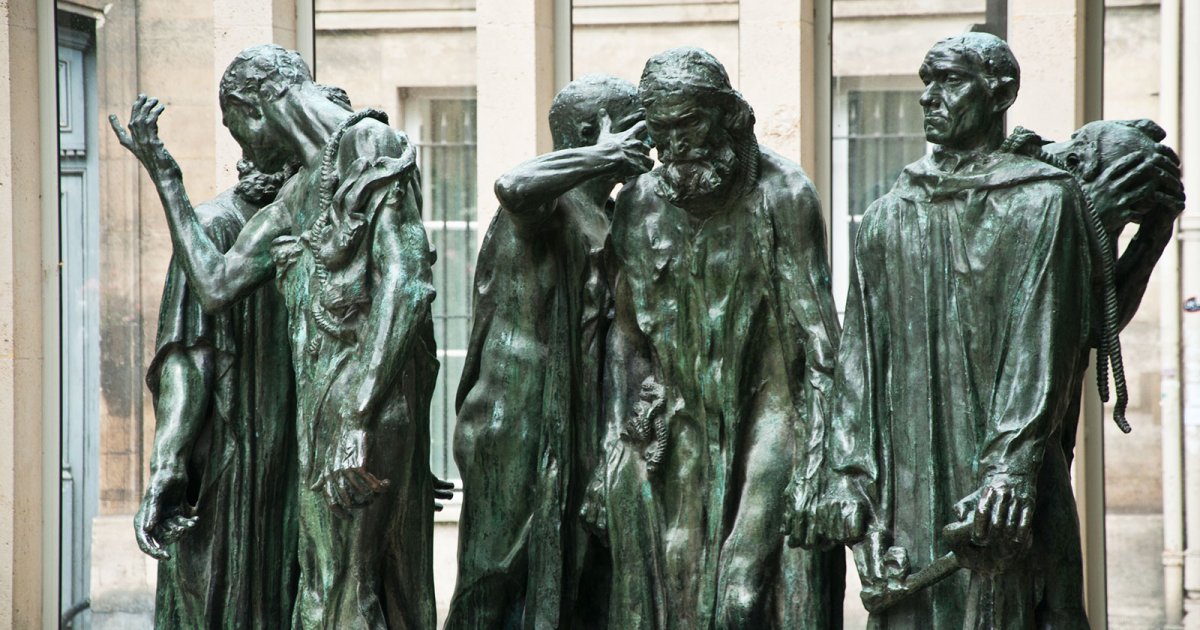 Audio File length: 3.06
Author: STEFANO ZUFFI E DAVIDE TORTORELLA

Language: English / USA
Hi, I'm Alyson, your personal guide. Together with MyWoWo, I'd like to welcome you to one of the wonders of the world.
Today I'll accompany you through Musée Rodin, which is one of the most impressive places in Paris!
The refined museum you're standing in is dedicated to Auguste Rodin, the greatest European sculptor of the late 1800s. Rodin is considered the father of modern sculpture, who renewed its style thanks to a new expressive language that is both realistic, romantic, and symbolic. Born in Paris in 1840 into a poor family, at the age of 35 he took his first trip to Italy: he read Dante, admired Donatello's works, and was seriously impressed by Michelangelo's sculptures. The following year his fame suddenly exploded thanks to his sculpture entitled The Age of Bronze, which appeared so "real" that the critics accused him of having carved it based on a living model.
At the Paris Universal Exposition of 1900, 150 of his works filled a pavilion that had been built in Place de l'Alma specifically for his statues. When he died he was famous worldwide, and he left the French state the sculptures and drawings he had kept in his Parisian home. In 1918 the Rodin Museum was inaugurated in the halls of one of the most beautiful palaces of the Rive Gauche: Hôtel Biron.
You can spend hours exploring a selection of his approximately 28,000 works in these enchanting eighteenth-century halls: there is an impressive archive of drawings, sketches, marbles, plasters, photographs, and variations on his favorite themes. I'd especially like to point out the series of hands, created with almost disturbing virtuosity, while his sensuality explodes in the numerous works devoted to the Kiss, the perfect subject for an infinite number of reproductions. You'll notice that the museum is well organized and offers small, but wonderful, temporary exhibitions.
As you walk through these handsome rooms, you should also appreciate the contrast between the fragile grace of the rococo and the massive strength of Rodin's sculptures. You will also be able to admire the sophisticated archaeological works of the master as well as the remarkable paintings he owned, including some by Van Gogh, Monet, Renoir, and other impressionist painters.
FUN FACT: I suggest paying extra attention to the works of Camille Claudel, Rodin's lover and a very good sculptor who was 24 years younger than him. She was crushed by the popularity of her companion, to the point of ending up in an asylum.