SAINTE CHAPELLE, Conciergerie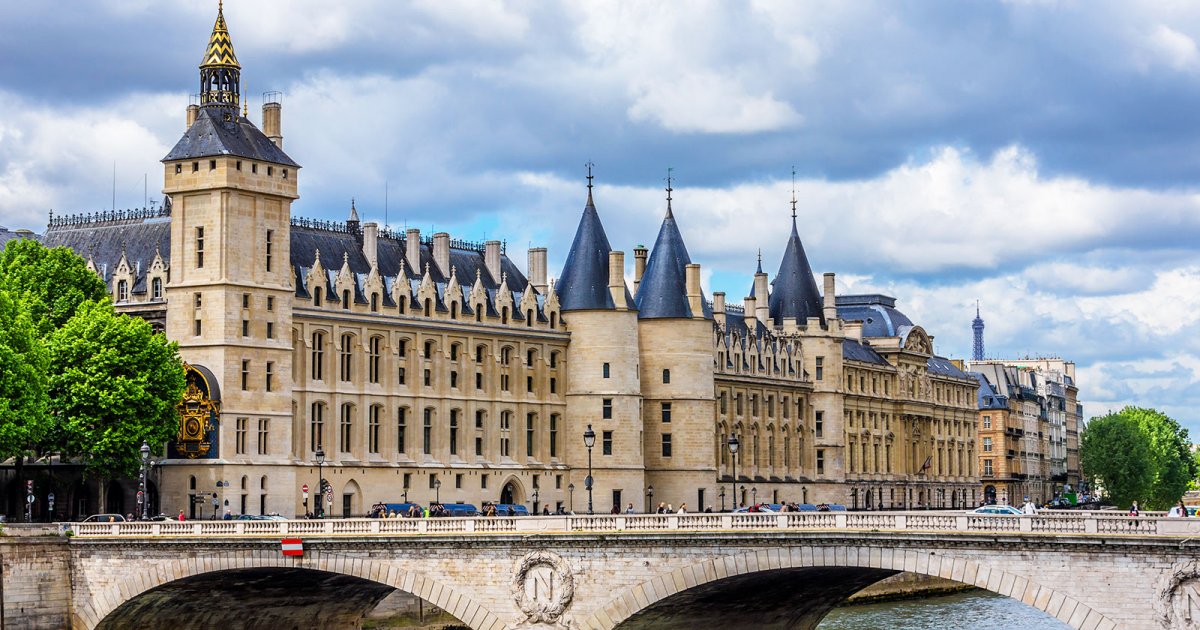 Audio File length: 3.11
Author: STEFANO ZUFFI E DAVIDE TORTORELLA

Language: English / USA
Hi, I'm Alyson, your personal guide. Together with MyWoWo, I'd like to welcome you to one of the wonders of the world.
Today I'll accompany you through Sainte-Chapelle, a true Gothic gem set in the heart of Paris!
You are in the cradle of Paris, Île de la Cité. The Celtic "Parisii" tribe first settled right here in the middle of the Seine, and was then defeated in 52 BC by Julius Caesar's Romans, who then branched off onto the banks of the Seine and founded "Lutetia", ancient Paris. I'll mainly tell you about the Cathedral of Notre-Dame in another audio file. Now let's talk about the impressive Palace of Justice that is part of the Quai des Orfèvres.
You should know that the Palace of Justice has been renovated various times over the centuries, and most likely stands right where the fortified field of the Roman legionaries once stood. You can still recognize three robust circular towers along the Palace's perimeter. In fact, in the Middle Ages it had the appearance of a castle and was the residence of the kings of France until 1358 when the court was transferred to the nearby Louvre and the palace took on a merely administrative role. Recall that Sainte-Chapelle, which is embedded in the ancient castle, was the chapel that was exclusively reserved for the king.
After the court was transferred, part of the palace was used as a "Conciergerie", or a Royal Chancellery. The king would symbolically give the "Concierge" the keys to the kingdom; this man had the task of administering justice; in fact, the Conciergerie is also the oldest prison in Paris. During the Revolution many were imprisoned right here, including Marie Antoniette; you can see her cell, which has been specifically rebuilt to illustrate the drama of the last days before the poor queen was brought to the guillotine.
The entire Conciergerie complex was restored in the 1800's, but you can visit some of the 14th-century spaces within, which are rare examples of Gothic civil architecture in Paris. The most important of these spaces is the Salle des Gens d'Armes, or the Gendarme Hall. It is a grand hall nearly 70 meters long that's divided by three rows of columns and has two large fireplaces on the sides; it was used as cafeteria for the staff.
FUN FACT: the relics of Sainte-Chapelle are the result of a hoax by the last Emperor of Constantinople, Baldwin II, to the detriment of Louis IX, who was quite pious but also very gullible. After having sold him the crown of thorns for an astronomical amount, whenever the Emperor was out of money, the unscrupulous man would sell Louis IX another relic: he even managed to sell him Jesus' blood!