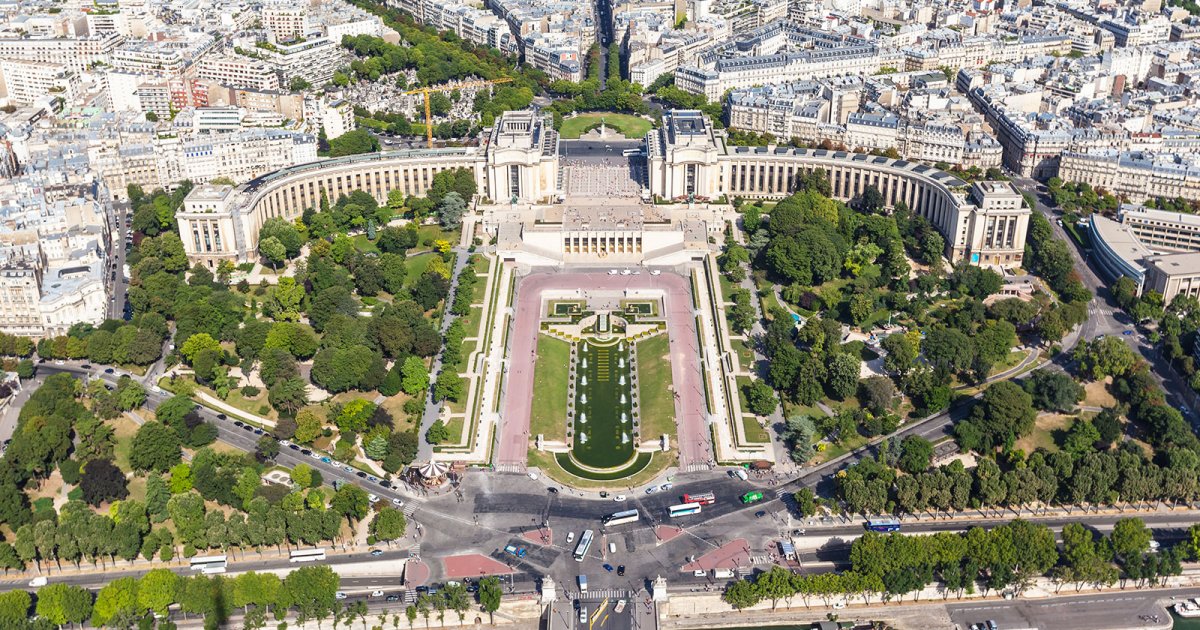 Audio File length: 2.36
Author: STEFANO ZUFFI E DAVIDE TORTORELLA

Language: English / USA
Hi, I'm Ed, your personal guide. Together with MyWoWo, I'd like to welcome you to one of the wonders of the world.
Today I'll accompany you through the Trocadéro.
The Trocadéro Gardens are one of the most scenic places in Paris!
You are in front of the monumental slope facing the Eiffel Tower, which has majestically rose beyond the Pont d'Iéna since it was built in 1889 for the World Exposition. We are in the XVI arrondissement between the Seine and Bois de Boulogne Park, which is the most elegant residential district of Paris. In this area you can see many beautiful homes built between the end of the 19th and the beginning of the 20th century with architectural styles ranging from Art Nouveau to Rationalism, and you'll notice that many streets and bridges have names that commemorate French military victories.
As you walk around the Trocadéro Gardens that extend from the sides of a long, rectangular pool with spouting fountains, you might wonder why such a large empty slope stands in the middle of Paris' most elegant neighborhood: well, you should know that this space was once occupied by an immense semicircular pavilion that had been built for the Universal Exposition of 1878, and then demolished as required by the regulations. The city decided to create these gardens in the area that was left empty.
Moreover, the Universal Expositions of the past have left many traces in this area: the same Palais de Chaillot that I'll tell you about in the next file was constructed as part of a competition to create new architectural structures specifically designed for the 1937 Expo dedicated to arts and techniques.
Chaillot's project won the contest for the design of a structure that had two wings with wide, low, semi-circular porticoes, arranged so as to embrace the gardens. Perhaps the overly "vertical" presence of the Eiffel Tower led the architects to design a "horizontal" building that was much longer than it was tall. A large amount of sculpture and painting involving dozens of artists was used to decorate the interiors and the gardens, mainly in Art Deco style.
FUN FACT: Chaillot is also a famous name in theater and cinema. "La Folle de Chaillot", or The Madwoman of Chaillot, tells the story about the struggle of the "little people" against a group of bankers: it was first a French comedy, then a musical, then a ballet, and lastly a movie starring the great Katherine Hepburn.