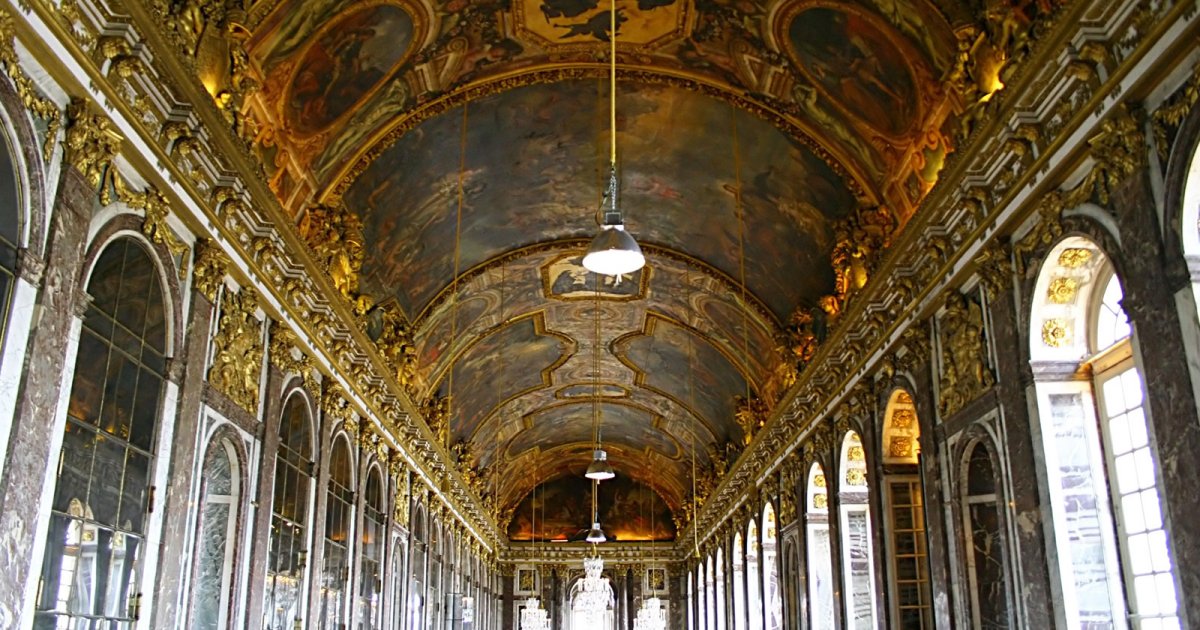 Audio File length: 3.01
Author: STEFANO ZUFFI E DAVIDE TORTORELLA

Language: English / USA
From the outside the palace looks fairly homogeneous and coherent, but when you see the interior apartments you have to make a lot of mental leaps between different dates, styles and French kings. From the Sun King to the Revolution, Versailles has hosted sovereigns for 107 years, and you'll soon learn to distinguish Louis XIV's legacy from the lighter taste of Louis XV in the mid-1700s. Some of the rooms were further modified in the 19th century, when Louis Philippe had them furnished in the decidedly inappropriate "neo-gothic" style.
The first room you enter is the bright Chapel consecrated to Louis IX, the king who was canonized, beautifully designed by architect Hardouin-Mansart. Light enters through the great windows, and the white and gold tones of the decor make the architecture seem lighter. Looking at the balconied gallery it's easy to imagine the Sun King attending daily Mass in this very spot, which had a direct connection with his own apartments.
From the sacred to the profane - take a diversion and go and visit the Opera.
The Opera is an indoor theater designed for Louis XV and inaugurated in 1770 with a grand show, on the occasion of the marriage of the future King Louis XVI to Austrian princess Marie Antoinette. Everything is theater: the environment looks like marble, but it's just stucco; the oval shape is excellent for acoustics, and the architectural layout of the room can be altered to host balls, banquets or performances with the help of complex stage equipment. There are seats for up to 700 spectators between the columns, which are reminiscent of the Renaissance architecture of Palladio.
Prepare now to cross the lavish halls of the Grand Appartement, where the rooms follow in succession: the general style of decor is Charles Le Brun, the French classicist par excellence. Frescoes, tapestries, stucco and sculptures celebrate the glory of the Sun King. The biggest of these, and of all the works of art preserved in Versailles, is the marble bust of Louis XIV by the greatest baroque sculptor from Naples, Gianlorenzo Bernini. See the extraordinary lifelike quality of the wind blowing through the king's cloak, lifting it like a wave, and the energy in the turn of his head! Bernini's statue of the king is erected on a very small pedestal, over which it appears to hover with astonishing lightness.
FUN FACT: did you know that the "Sun King" was a highly accomplished dancer? He practised every day, and was so fond of dancing that he created the famous Paris Opera Ballet.