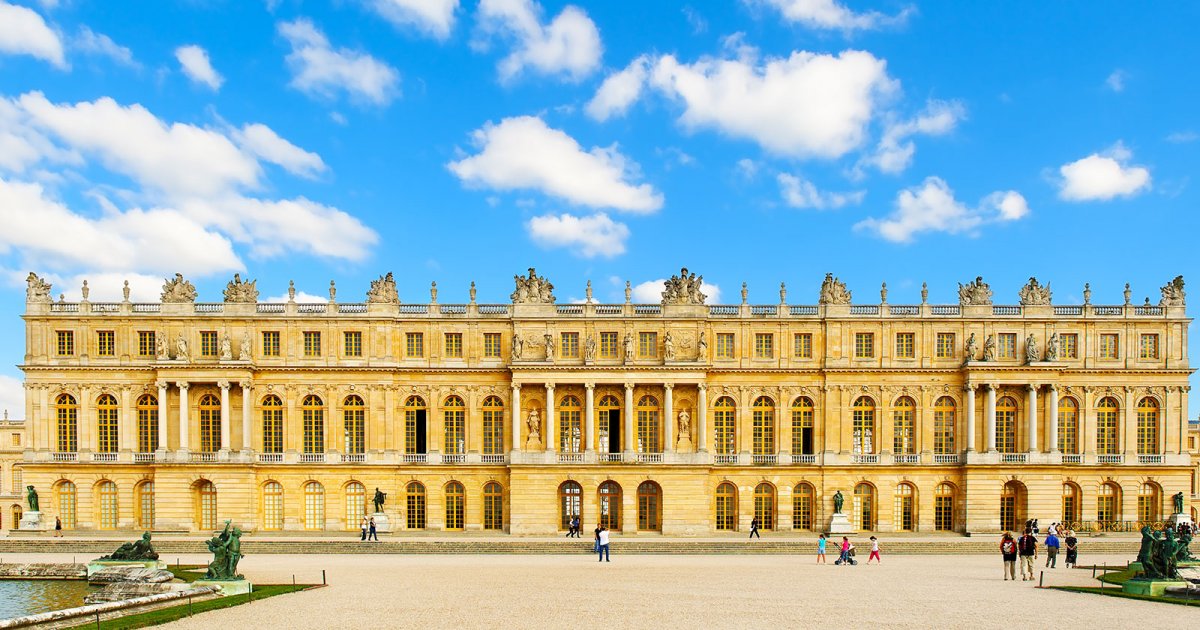 Audio File length: 2.34
Author: STEFANO ZUFFI E DAVIDE TORTORELLA

Language: English / USA
Hi, I'm Debbie, your personal guide. Together with MyWoWo, I'd like to welcome you to one of the wonders of the world.
Today I'll accompany you through the fantastic Palace of Versailles,
which is definitely the world's most famous royal residence!
To visit the palace, park, and surrounding buildings, you'll need an entire, exciting day. Plan your visit well: there are several possible itineraries for visiting the castle and gardens, with or without a guide. Make sure you get a map so you don't risk getting lost in this immense castle!
Immersed in an incomparable park, you're about to visit the palace of all palaces, the symbol of the Sun King's policy of cultural absolutism: a spectacular residence that was envied and admired by monarchs around the world.
During the long reign of Louis XIV, who rose to the throne at only five years of age and died when he was 77 in 1715, France's political role and power grew excessively. The Sun King's declared objective was to rule all of Europe; therefore, during his reign hostilities and wars increased with neighboring states. Ironically, despite the exhausting military campaign, Louis XIV did not manage to substantially extend France's borders; however, in the arts France would become the new reference point for taste and style, taking the place that had belonged to Italy for centuries.
Distrustful of the capital and its citizens, who he dreaded and considered turbulent, the sovereign decided to leave his previous residence at the Louvre and move with the court to Versailles, which at that time was only a hunting lodge near Paris. And thus this brilliant palace was born, which will become the scenario of the daily spectacle of power and the symbol of France's greatness.
The architect Louis Le Vau was called on to design the new, immense rooms of the building that would be built around the old castle. The brick of the original building was replaced by the much more noble white stone; you'll repeatedly have the chance to confirm that this will become the model for classic French style.
FUN FACT: it was really cold inside Versailles, in fact it was so cold that the water would often freeze inside. And if you left the castle, it was best if you took an umbrella too, as the chamber pots were emptied out the windows!