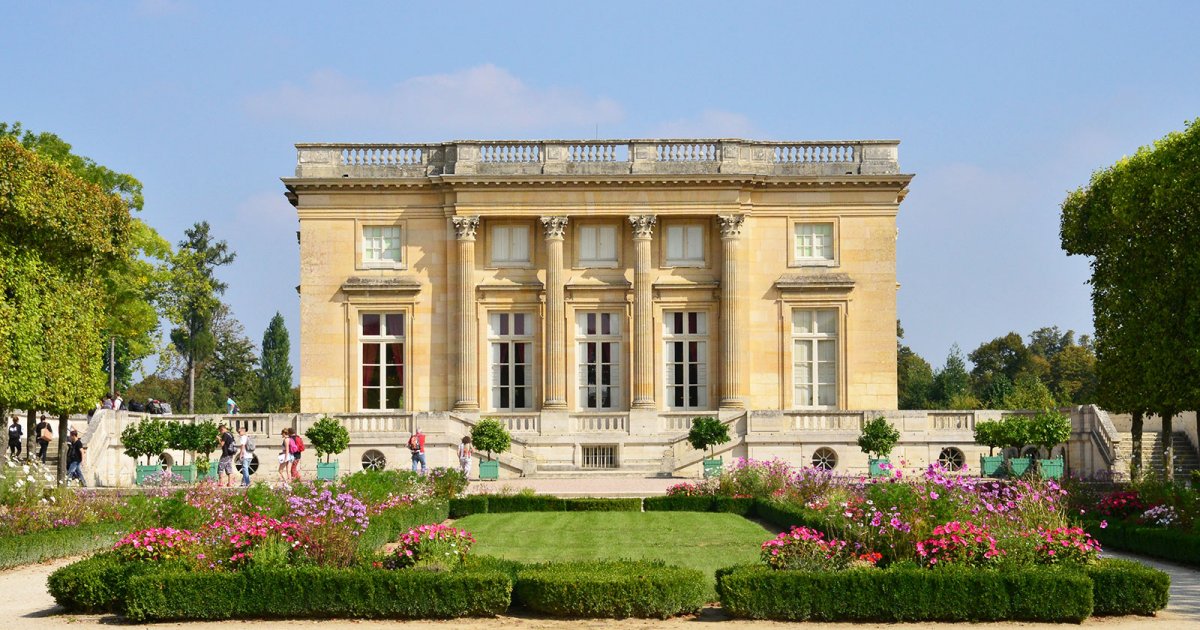 Audio File length: 2.59
Author: STEFANO ZUFFI E DAVIDE TORTORELLA

Language: English / USA
After walking along the first section of the canal to the right, you come to the Allée de la Reine, a diagonal avenue behind the Fountain of Apollo; this is the queen's avenue, which brings you to the two enchanting Trianon.
This part of the Versailles park was built on land belonging to the village of Trianon, which was demolished to make room for royal palaces and a marvellous botanical garden.
It's interesting that Louis XIV initially had a "porcelain" pavilion constructed, decorated in the chinoiserie style that was in vogue at the time. But since the fragile structure soon showed signs of deterioration, the architect Hardouin-Mansart incorporated the remains of it in a newer, larger building called the Grand Trianon, or "Marble Trianon" because it was clad in pink and green marble.
Louis XIV supervised the work personally and also had the long portico built from which you can enjoy enchanting views of the gardens through the line of columns. The interiors have been frequently restored and retain their 17th-century appearance only in part: the decor has the recurring theme of flora and nature. The most interesting room is the mirror room, which was used by the Sun King as a council room.
The garden of the Grand Trianon has a predominantly 18th century aspect principally related to the memory of Louis XV and Madame de Pompadour. Here too, as you can see, the avenues and flower beds are arranged in a regular fashion, with fountains and structures, including the delightful Pavillon Français in the rococo style.
As you will observe, the atmosphere in the nearby gardens of Petit Trianon is very different, and they were actually constructed much later, in the early 1800s, following the romantic taste for "picturesque" parks: winding paths, clearings, groves, ponds and clumps of trees that appeared quite natural but were in fact carefully organised.
The small Petit Trianon palace, a uniquely attractive edifice, was built shortly after the mid-1700s on the orders of Madame de Pompadour, the darling of Louis XV; however, it later became a favorite refuge for Marie Antoinette.
FUN FACT: at the peak of the collective passion for floriculture and botany, the gardens of the Trianon numbered 96,000 different plant species in the mid-1700s, and a phenomenal number of pots: two million!
There was a small army of workers, as you can imagine, under the direction of eminent gardener Jussieu.
This is where our visit to Versailles ends. MyWoWo thanks you for staying with us, and will see you at the next Wonder of the World!