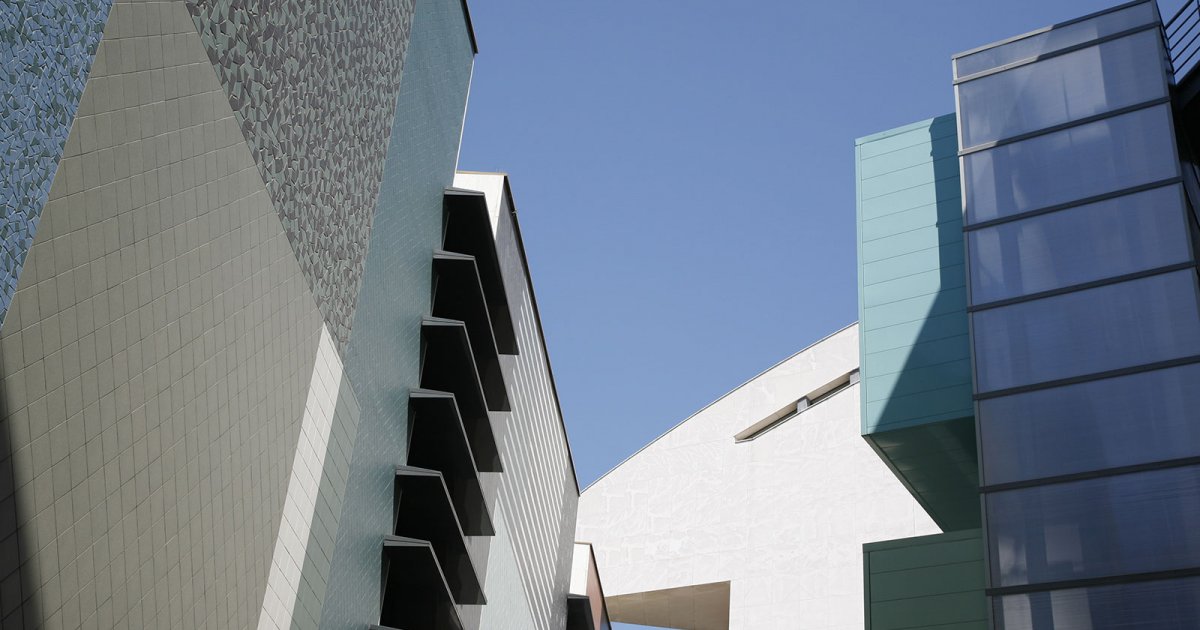 Audio File length: 2.21
Author: STEFANO ZUFFI E DAVIDE TORTORELLA

Language: English / USA
Even if you aren't a big fan of science and technology, you can still visit Parc de la Villette, which is open 24 hours a day, for its fascinating "architectural" garden full of small red pavilions called "folies", or follies, situated here and there among the vegetation.
The park's architect based his project on the geometric lines suggested by the right-angled crossing of the two channels, one of which completely runs through it. As you can see, these main axes are flanked by incredibly long platforms with waving roofs which form several kilometers of trails: if you walk over the platforms all the way to the end, you'll have seen each and every one of the "folies". And if you have children, I should point out that several areas of the park are designed to make them passionate about nature, with "enchanted" forest areas, educational games, and unexpected spurts of vaporized water.
The Porte de Pantin brings you into the part of the park called Cité de la Musique. At the sides of the vast entrance that's closed at the end by the great old hall of the nineteenth-century slaughterhouse, there are two buildings entirely dedicated to music. To the left is the Conservatory, attended by music and dance students from all over the world, and on the right is the great concert hall. I suggest at least taking a look at the grand foyer covered with windows, which wraps the main concert hall in a spiral; this is where the Paris Philharmonic Orchestra performs.
If you enter from this part of the park and follow the platform on the left, you'll reach the center of the park, which as you can see has a nice circular path called "cercle" that's crossed by the Ourcq Canal.
Cité de la Musique also has a fantastic museum dedicated to the history of musical instruments over the last five hundred years. In addition to admiring the valuable instruments that make it one of the genre's most important museums in Europe, you'll be captivated by the interactive tools and technology that have been specially designed to help you familiarize yourself with the various sounds.
FUN FACT: the first enormous concerts of Anglo-Saxon music in France, from the Who to Alice Cooper to the Rolling Stones, took place right here on the stage of the now absent Pavillon de Paris:... that's how I'd define progress, from the slaughterhouse to rock'n'roll!