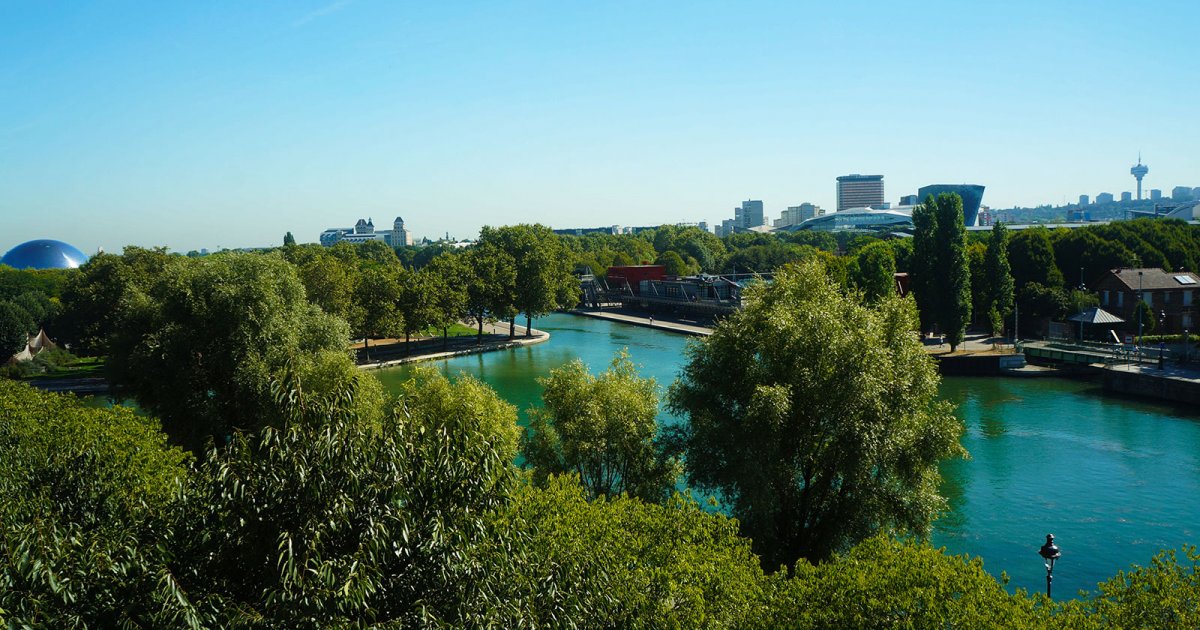 Audio File length: 2.22
Author: STEFANO ZUFFI E DAVIDE TORTORELLA

Language: English / USA
Hi, I'm James, your personal guide. Together with MyWoWo, I'd like to welcome you to one of the wonders of the world.
Today I'll accompany you through Parc de la Villette.
La Villette is the most futuristic, surprising neighborhood in Paris!
The suburbs where you now stand, east of the city's historic center, have been transformed into a giant center for science and technology museums. You won't believe it, but until a few decades ago the largest public park in Paris stood here, an impressive 55 hectares, and before that there was an enormous slaughterhouse. In fact, you should know that in the mid-1800s Baron Haussmann established a regulatory plan to bring all the slaughter activities to one place. The meat that supplied the Parisian markets and kitchens all came from here, so much so that the suburb was nicknamed the "city of blood".
As you will see, water is an essential element in Villette Park, and in fact it lies at the junction of two open channels which in the first half of the 1800s were greatly used for supplying potable water and for transport by boat and barge. Their junction forms a vast basin.
When the slaughterhouse was abandoned, the Municipality of Paris held a competition for a design to transform the area into a space equipped for science and music but also well connected to the center, given the continually problematic relationship between the capital and the "banlieue", Paris' troubled suburbs. The winning project, which was truly visionary and successful, was able to combine the informative presentation of science, especially geared towards children, with the possibility of organizing industry-dedicated congresses and buildings devoted solely to music.
The park was completed in 1991, but you can still find some nineteenth-century traces of the villette's original paths, spaces, and buildings: entering from the Porte de Pantin metro stop, first you'll see the Lions fountain of 1811, then the wide Halle aux Boeufs, or livestock market: a colossal iron and glass warehouse that's since been converted into an event hall.
FUN FACT: did you know that they used to fish lobster from the basin of Villette? The crustaceans were sucked into the ducts the basin water passes through and would get trapped in the filters.