CHECKPOINT CHARLIE, Presentation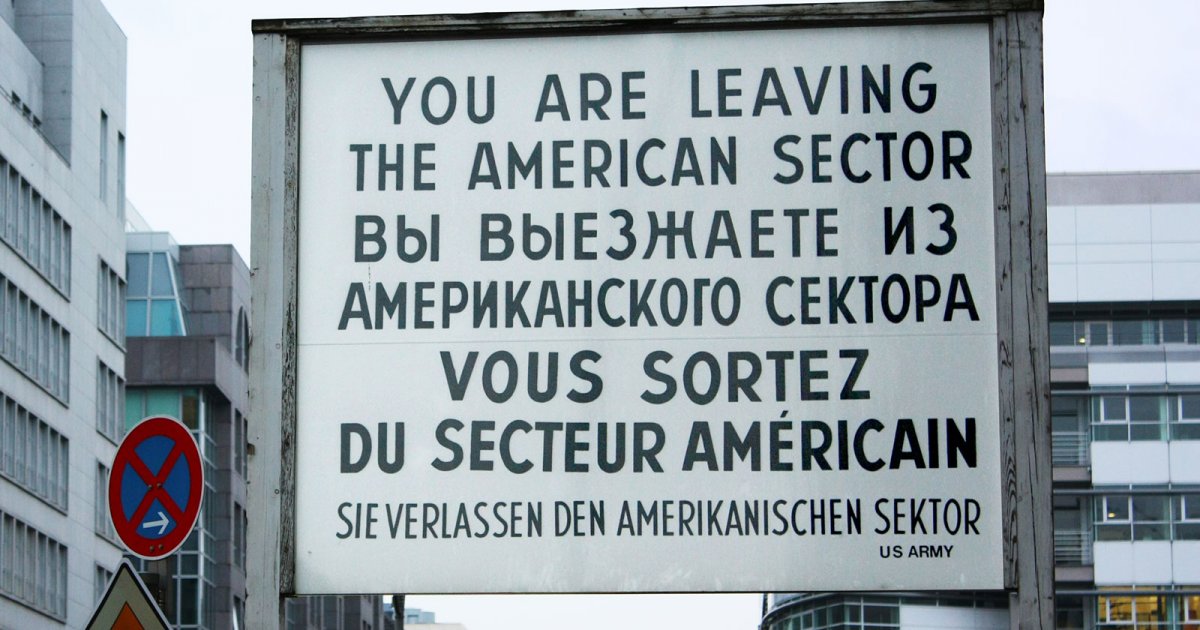 Audio File length: 2.23

Language: English / USA
Hi, my name's Scott, and I'm your personal guide. Along with MyWoWo, I'd like to welcome you to one of the Wonders of the World: Checkpoint Charlie.
Checkpoint Charlie is one of the best-known and most frequently visited sights in the city, and appears in just about every spy movie set during the Cold War.
The checkpoint was built in 1961, remained operative until the fall of the Berlin Wall, and was the main crossing point between East and West Berlin for soldiers, diplomats, foreigners or ordinary citizens who had relatives on the other side.
On the western side, opposite the wooden booth, there was a large sign that read "You are leaving the American sector", in four languages, English, Russian, French and German: it appeared as a warning against the risk of leaving behind the free world.
Before crossing the border, which was a highly complex operation, a permit had to be presented, and Deutsche Marks had to be exchanged for East German currency.
Although what you can see here is an accurate reproduction of the Checkpoint – the original is now kept in the Alliierten Museum, in the Dahlem neighborhood – this site is still one of the most moving in the whole of Berlin.
Checkpoint Charlie witnessed numerous dramatic events, such as in October 1961, when Kennedy's US Army tanks faced off with Krushchev's Soviet tanks, bringing a climate of tension to a head that could have led to nuclear war.
The event that moved the whole of Germany occurred a year later, however, in 1962, when 18-year-old Peter Fechter attempted to make it over the Wall and was shot by East German soldiers. The teenager bled to death after about an hour of agony under the stunned gaze of many onlookers, while soldiers on both sides, East and West, failed to intervene, since it was unclear whose responsibility it was to do so.
This and other episodes are remembered on the panels of the open-air exhibition that illustrates the various stages of the Cold War, from 1947 to 1991, allowing visitors to fully appreciate the dramatic atmosphere that marked the city during the time.
Let me leave you with an interesting fact: Checkpoint Charlie got its name from a NATO code, according to which the other two checkpoints, located at Helmstedt and Dreilinden were named Checkpoint Alpha and Checkpoint Bravo respectively.