EAST SIDE GALLERY, Introduction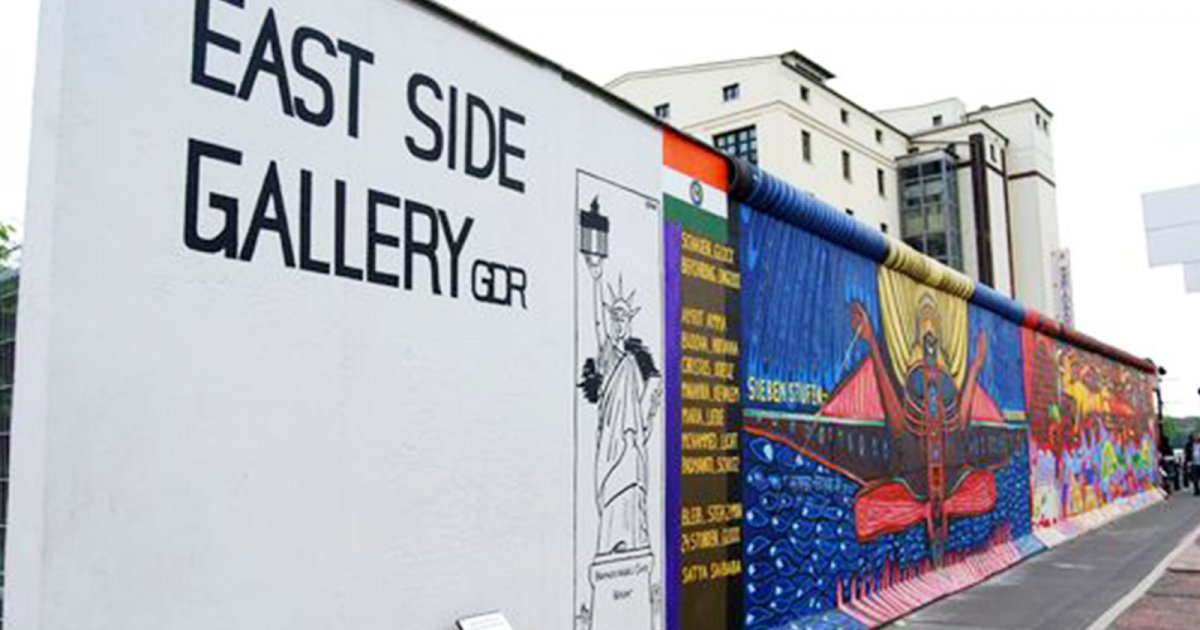 Audio File length: 2.28

Language: English / USA
Hi, my name's Jill, and I'm your personal guide. Along with MyWoWo, I'd like to welcome you to one of the Wonders of the World: the East Side Gallery.
The East Side Gallery is the largest collection of open-air murals drawn on the longest surviving stretch of the Berlin Wall, measuring over one kilometer. Most of the Wall was torn down on November 9, 1989, when thousands of East Berliners stormed the border crossings after hearing Günter Schabowski, a spokesman of the German Democratic Republic, announce their opening on TV.
This enormous 1316-meter-long gallery, covering over 2000 square meters, is the work of 118 artists from 21 countries.
The murals were painted between 1990 and 1991, on a stretch of the Wall running along Mühlenstrasse, on the side that faced East Berlin – hence the name East Side Gallery. This stretch was composed of a single wall, rather than the double walls found in fragments elsewhere in the city, because the Spree River formed a natural barrier between the two sides.
Although the subjects portrayed differ widely, all the artists who worked on the murals shared a common ideal: to destroy, if only visually, the gray dividing wall that had split the city in two for so many years. The sequence of images you can admire seeks to extol the values of peace, brotherhood and freedom.
Unfortunately, nearly two thirds of the works have been damaged by vandalism by numerous writers and tourists who have left their "signatures". Two periods of significant work, carried out in 2009 and 2015 respectively, were required to completely restore the works, in some cases sparking controversy on the part of the artists, eight of whom refused to give their consent.
An interesting fact: this is the longest surviving remnant of the Berlin Wall, and the fact that it is considered an artwork means it cannot be demolished, thus remaining as a testament to the days when the city was divided in two. Recently, however, due to construction work in one of the neighborhoods of Berlin, the decision was taken to demolish a part of the Wall, although the work was temporarily halted by the protests of Berliners.