FERNSEHTURM TELEVISION TOWER, PRESENTATION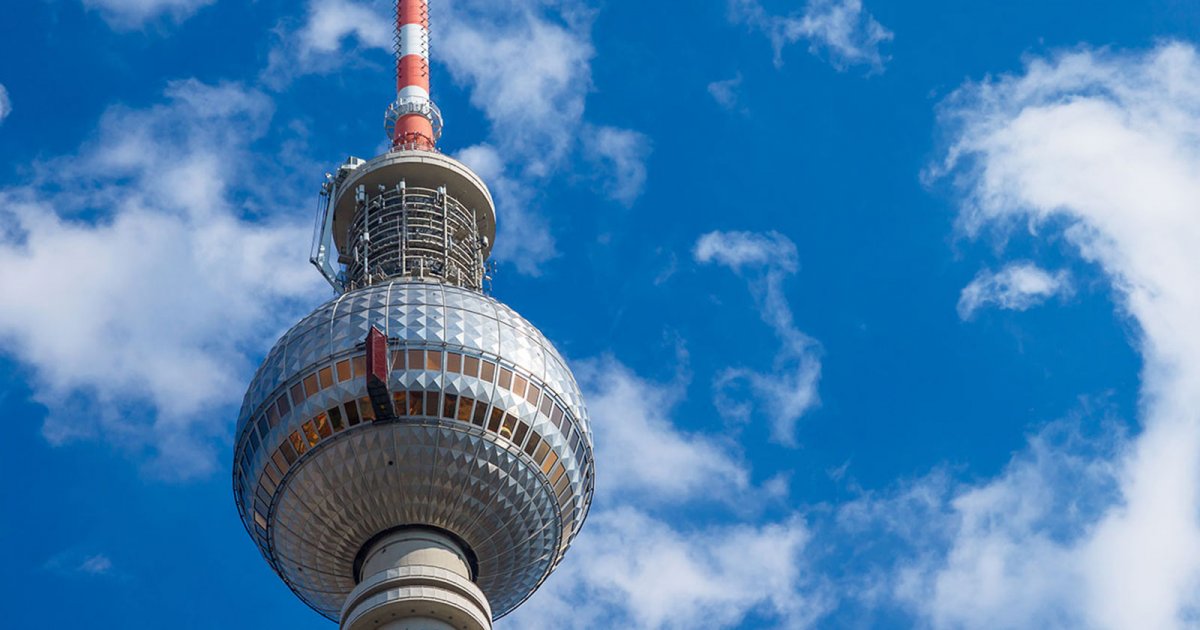 Audio File length: 2.26

Language: English / USA
Hi, my name's Jill, and I'm your personal guide. Along with MyWoWo, I'd like to welcome you to one of the Wonders of the World: the Fernsehturm.
The Fernsehturm is the famous Television Tower, the most emblematic landmark of the Berlin skyline.
Visitors to Paris know that wherever you are in the city, if you look up towards the sky, you'll see the Eiffel Tower. In Berlin, it's the Fernsehturm that's visible from every point in the city.
Built by the pro-Soviet East German Government, the Tower stands in the large space of the Marx-Engels-Forum, which owes its name to the monument dedicated to the two great philosophers Karl Marx and Friedrich Engels, the authors of the Communist Manifesto.
The Tower was built between 1965 and 1969 on the orders of the then leader of the German Democratic Republic, Walter Ulbricht. The initial plan was for the Fernsehturm to be built on the outskirts of the city, but the decision was later taken to move it to a more central location, partly for practical reasons – to guarantee a better radio and TV broadcast signal – and above all for political reasons, to demonstrate the technological superiority of the German Democratic Republic over the neighboring German Federal Republic.
In just 40 seconds, an extremely fast elevator will take you up to the large glass and metal sphere, at a height of 205 meters, from which you can enjoy a fantastic view of Berlin in all directions. On the top level is a café and restaurant that rotates every 30 minutes, allowing guests to get different views of the city as they savor a meal or sip a drink. On top of the sphere is an antenna, placed there in 1996 and raising the tower to a total height of 368 meters.
It has been suggested that the shape of the Fernsehturm was inspired by a rocket, a credible assumption if we consider that the Tower was built in the 1960s, when all the world powers were caught up in the "space race".
Let me leave you with an interesting fact: Berliners jokingly call the Tower the "Toothpick" or the "Asparagus". During the Communist years, it was known as the "Pope's Revenge", because when the sun shines on the diameter of the sphere, the reflection appears in the form of a cross.